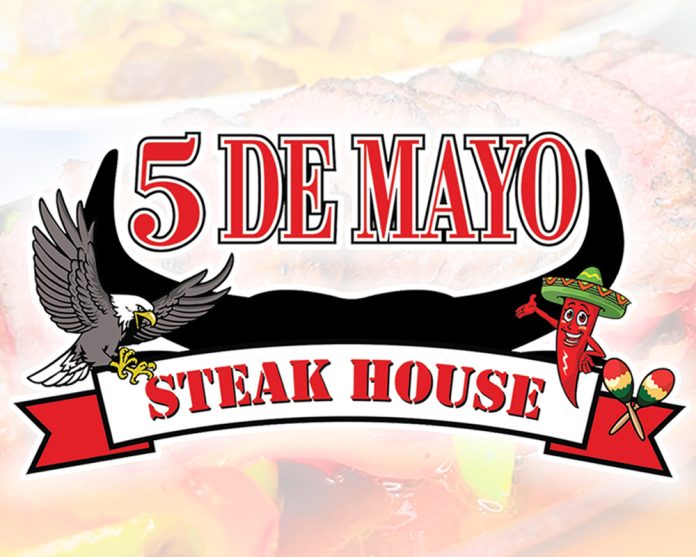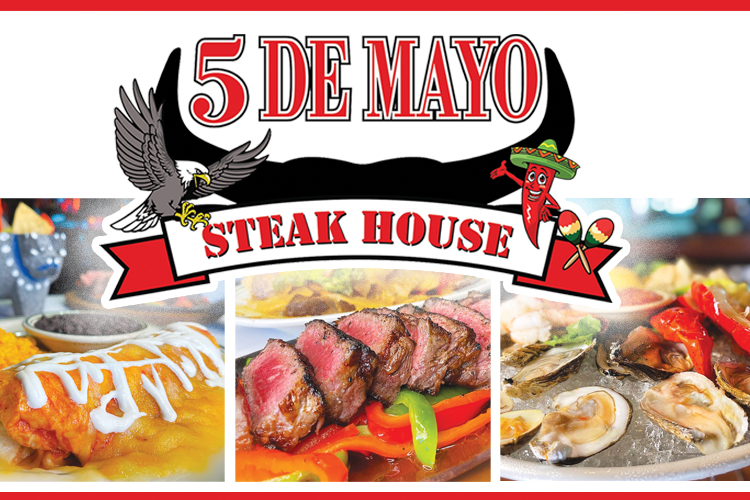 Renowned Chef and owner Roberto Herrera is pleased to bring to you a new and exciting steakhouse, unlike anything you have experienced before. Operating a successful 5 De Mayo Mexican restaurant in Westbury for 12 years now, Mr. Herrera wanted to expand his cultural theme in Farmingdale by creating a Mexican fusion style steakhouse.
Once learning about 5 De Mayo of Farmingdale, the intrigue of a Mexican fusion steakhouse was too much to resist. With their portion size and presentation, you will soon realize why, 5 De Mayo is gaining in popularity. Proudly serving Certified Angus beef and USDA prime steaks with best-in-class seafood, premium pork, and chicken 5 De Mayo will heighten your senses.
For an irresistible starter try the Nachos Deluxe; Tortilla chips, beans, cheese, chorizo, sour cream, guacamole, and ranchera sauce. Your choice of Ground Beef or Chicken.
Menu favorites include a wide selection of burritos, enchiladas with every fajita combination you can think of, like their chicken, salmon, shrimp, and a host of others. Try the Steak Fajitas and you will be impressed with their deconstructed take on this Mexican classic. Steak, thickly sliced, comes presented in a manner nothing short of what you would expect from a high-end steak house. Complimented by a separate dish with freshly grilled veggies and tortillas is too good to resist. A massive portion that you will bound to take home.
Yes, there are plenty of other fusion type options, but the wonderful thing is, if you just want a great steak, you got it. 5 De Mayo's menu has an impressive line-up of prime cuts of meat that stand up to some of the best steakhouses on Long Island.
The allure for me is that if I am with the family, I can order a good steak while the kids can enjoy the burrito or fajitas line up. The take-away here is 5 De Mayo appeals to a broad demographic, making it affordable for the entire family to enjoy. There is literally something for everyone.
Coming soon, you can expect for Chef Herrera to roll out his sumptuous brunch menu for Saturday and Sunday. Seating up to two hundred guests, it is the perfect place for special occasions like bridal showers, big birthday celebrations, engagement parties or any special event, 5 DE MAYO is eager to please. With its Mexican Fusion influence, 5 DE MAYO Steak House is a place you are certain to remember.
2120 Broadhollow Road • Farmingdale • 631.557.2970