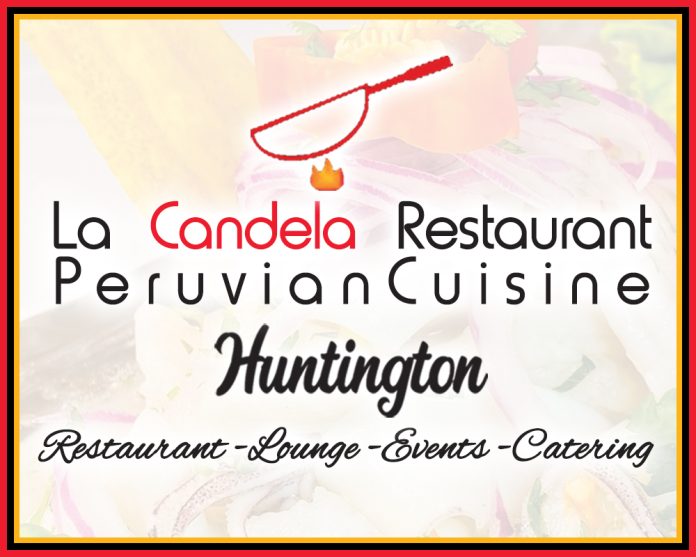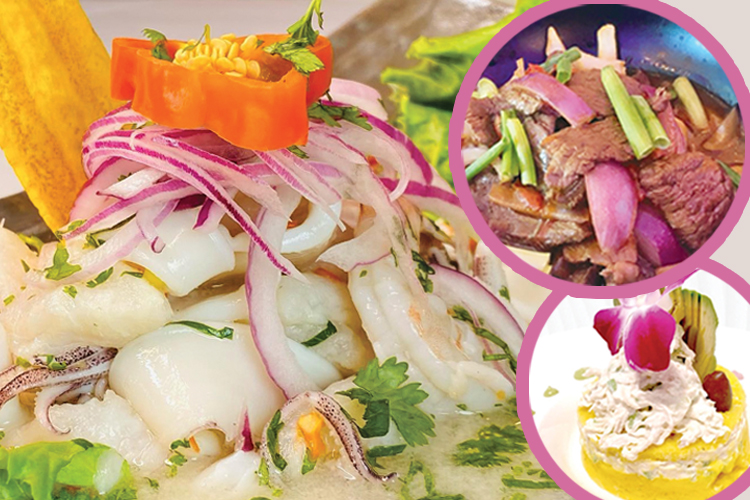 872 East Jericho Turnpike, Huntington Station, 11746  ~  631.470.7371  ~  lacandelahuntington.com
As a born and raised New York Italian, I grew up eating seafood. During my first birthday party I was served a big bowl of chopped squid in sauce, in a sea of spaghetti, and I never looked back. Seafood and fish are staples in my family's diet, and I'm sure this is why I heavily leaned into Peruvian food in my college years. My first experience with Ceviche was comical. Fish "cooked" in citrus juice? I was skeptical. Twelve years later, it's one of my all-time staples when dining out. La Candela in Huntington has an impressive menu, but most importantly: Ceviche list.
I remember trying Peruvian food for the first time in high school. I was mesmerized by their ability to take simple ingredients like corn and potatoes and turn them into delicacies. A great example is the "Causa" – a layered potato cake of sorts, made up of potato (sometimes mixed with lime juice and pepper), and either tuna, lobster, crab, octopus, shrimp, avocado, or chicken. It is served in a beautiful tower, with each layer clearly visual to the diner. It can be served as an appetizer or even entrée! According to Adventure Life, "A staple in Peru for centuries, the word causa actually comes from the Quechuan word 'kausaq' which means gives life. Causa refers to the yellow potato (papa amarilla), and rellena refers to the stuffing." Elizabeth and Elvin Paulino of La Candela in Huntington offer an entire Causa menu – chicken salad, fried, octopus, shrimp, ceviche – you're able to truly experience the depth of this dish.
They have an array of offerings on their menu including appetizers, causas, ceviches (so many options, but my favorite was the simply perfect Ceviche Limeno), soups, shared platters, seafood, pasta, traditional plates, tacu tacu, fried rice and meat. Peruvian fried rice, known as "Arroz Chaufa", is one of my favorites. While I personally prefered the seafood option, my dad enjoyed the beef. Both were delicious.
For dinner, I'd recommend taking your time and enjoying a multi-course experience. Start with a few appetizers. My favorites are the ceviche (marinated fish in fresh citrus with herbs and sometimes vegetables), causa candela (four types of causas – tuna, chicken, shrimp, octopus). There are plenty more to choose from, but I prefer to keep it traditional.
As far as entrees go, the world is your oyster. When I'm enjoying Peruvian cuisine, I will usually order the Lomo Saltado or "chopped steak" – (sauteed shell steak strips, red onion, tomato, sauced and served with rice and fries). It usually tells the story of the establishment owners and is truly comfort food. The tacu tacu with salsa de Mariscos at La Candela is hearty, and classic. Described as a "chef special" it is served with rice & beans and special seafood sauce. There are dozens of other options at this local abode, and truly something for everyone – vegetarians, gluten-free, your picky mother-in-law.
Next time you're in the mood to spice it up and try something different, visit La Candela in Huntington. The food is comforting, the owners are welcoming, and the ambiance is charming. Great for a family dinner, a no-frills date night or even an affordable lunch special. Elizabeth and Elvin Paulino of La Candela, have something for everyone.
---
---