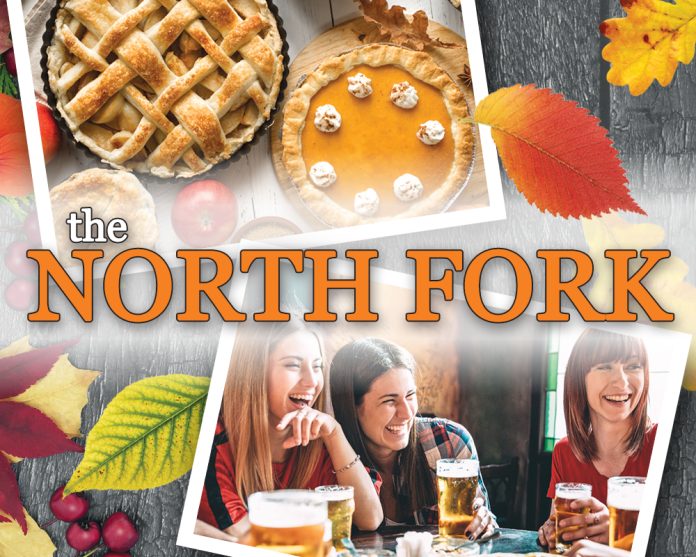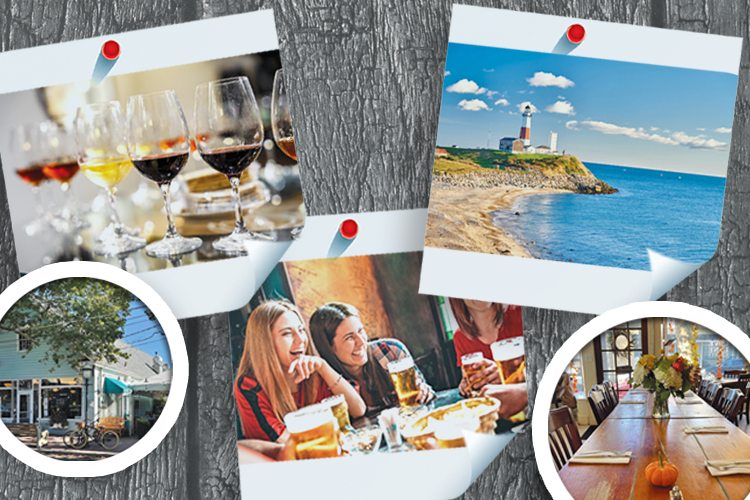 by Jessica Bromberger
Whether you are heading out east for a day trip or the weekend, there are endless things to do during the fall season. The list of farm stands, wineries, restaurants, and beautiful views can go on forever, so we have compiled a few favorites for you.
---
TRY A NEW RESTAURANT
136 Front Street, Greenport, NY 11944
Noah's serves only the best with their Farm to Table concept. Chef Noah Schwartz and Sommelier Sunita Schwartz work together to serve only the best for their customers. They use fresh ingredients from all the local farmers and fishermen to provide one of the largest selections of local wines. You will not be dissapointed with the quality and experience when dining at Noah's. 
---
STOP & GET A PIE
4414 Sound Ave, Riverhead, NY 11901
You just cannot skip out on Briermere Farms when you travel out East. They're known for their delicious pies, but also have plenty of fresh, homemade cookies, muffins, jams and more! They have a large list of pies; whether it is their chocolate cream pie, apple crisp or strawberry-rhubarb, there is something for everyone.
---
VISIT A WINERY
The list of wineries out east can go on forever but to shout out a few we have Bridge Lane Tasting Room, Macari and Laurel Lake Vineyard. Macari and Laurel Lake Vineyard offer stunning views with an elegant atmosphere and some of the best wines and charcuterie. Bridge Lane Tasting Room is a casual and trendy environment. At Bridge Lane they offer bottles (of course), but unlike other wineries, they have kegs of wine, boxed wine and wine in a can. Keep in mind that Bridge Lane does not serve food but you are more than welcome to bring your own snacks.
---
SIP ON SEASONAL BEER
Like the wineries, the list of breweries can go on and on. To make it easier for you, we have compiled some favorites, Jamesport Brewery, North Fork Brewing Company, Long Ireland Beer Company and Greenport Harbor Brewing Company. With the changing seasons so do the beers! Stop in and try out the seasonal beers offered because who doesn't love a pumpkin beer on a brisk fall day?
---
ENJOY THE VIEWS
The North Fork has some beautiful spots to appreciate the scenery. Camp Hero State Park, an abandoned air force station, has one of the most breathtaking spots that overlooks Montauk and the Atlantic Ocean. There are many trails for walking and biking, and areas perfect for a picnic, but, the bluff overlook is a personal favorite and must see. Definitely add this stop to your trip and  take in the amazing views.
---
TAKE A STROLL DOWN LOVE LANE
Love Lane, located in Mattituck, has a little bit of everything. The Village Cheese Shop, Roanoke Vineyards Wine Bar, Love Lane Sweet Shoppe, Mint Boutique, Love Lane Kitchen and many more amazing small businesses for you to check out!
---
---