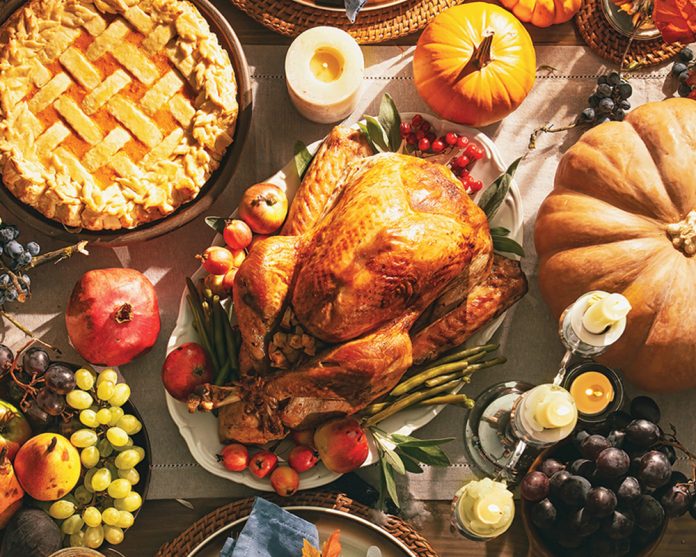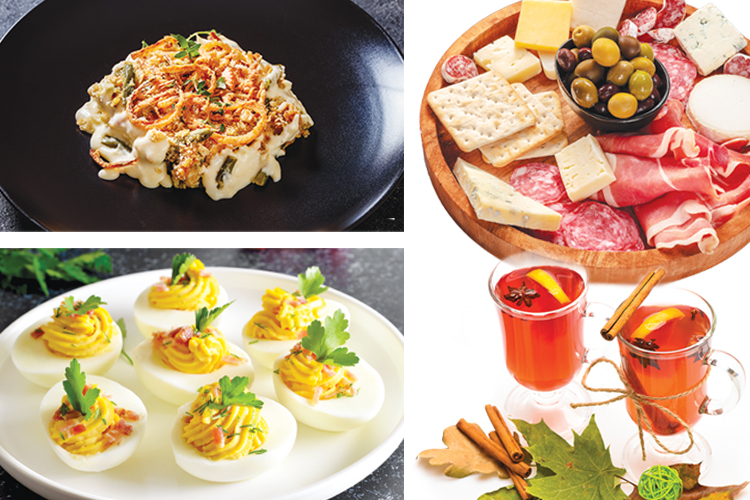 ---
---
Thanksgiving holds a special place in my heart. It's a celebration that's largely centered around food and spending time with family and friends. I could eat Thanksgiving food year-round – turkey, stuffing, cranberry sauce, sweet potato pie – there's a reason they call these comfort foods. There's something truly nostalgic about a plate filled with these hearty delicacies. I have cooked Thanksgiving more than once, and I know the amount of work that goes into it. It kicks off days before with grocery shopping, ensuring your turkey order is in, preparing your table setting and menus, cocktails – the list goes on. So, what is the key to preparing the "perfect Thanksgiving"? Let's break it down.
The menu is imperative. How many guests are attending? This year, my Thanksgiving dinner will look different than years past, with only my immediate family attending. Knowing I'll be cooking for seven people, I can appropriately choose my turkey. Believe it or not, it's suggested to order 1.5lbs per guest. I'll personally be ordering a 14-pound turkey to ensure I have leftovers for turkey sandwiches. (I've also opted to order my turkey from a local farm!) Next is appetizers. My go-to is a fall-inspired charcuterie board, a batch of homemade spiced pumpkin seeds, and some deviled eggs. For the mains, we'll have our locally sourced turkey (and gravy), and pot roast. Sides are usually roasted bacon brussels sprouts, sweet potato pie, sausage and apple stuffing, green bean casserole, homemade cranberry sauce, and homemade mashed truffle potatoes. (Yes, I know this is an absurd amount of food for seven people, but leftovers are one of the greatest aspects of Thanksgiving!) I'll also ensure we have ample wine and local craft beer for the day. (This year I'm thinking homemade mulled wine with cloves and cinnamon.)
Now that I have finalized my menu, I can grocery shop and have a few menus printed for place settings. My table generally consists of a festive tablecloth, my mom's nicer china, personalized menus wrapped in twine, and finished with fresh herbs like rosemary and/or tarragon. Candlesticks are set throughout the table, and the familiar scent of mulled wine fills the house with the holiday spirit. (Fun fact: you can still enjoy a seasonal mulled wine if you don't consume alcohol; my mom doesn't partake, and we'll make hers with a non-alcoholic variety!)
Some tips for Thanksgiving Day (and the night before): enlist helpers, prep your veggies and sides with your favorite music and a piping hot cup of coffee (or tea), make sure you set an oven schedule (for day of) and stack dishes in the order they need to be prepared, and most importantly – have fun! After all, the holidays are the best time of year.
And lastly, never underestimate the power (or deliciousness) of a post-Thanksgiving turkey, stuffing, and cranberry sandwich. (This may be the best thing I eat all year!)
*For recipes, questions, and/or tips, feel free to email me at lisavoryeats@gmail.com. 
Happy Holidays!
---
---