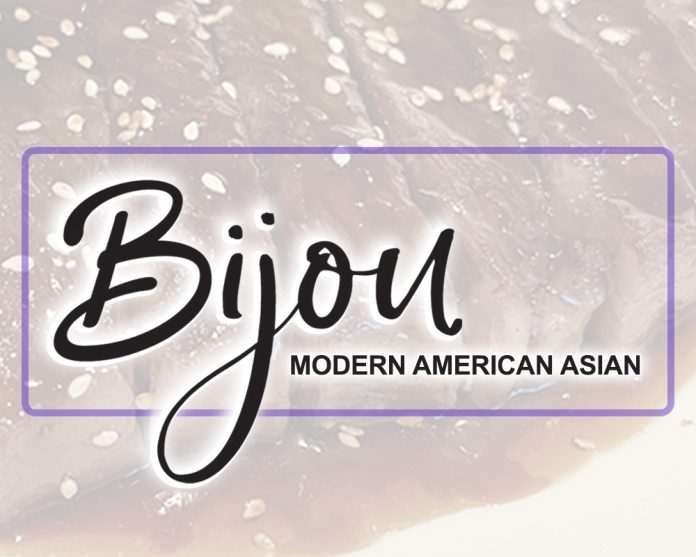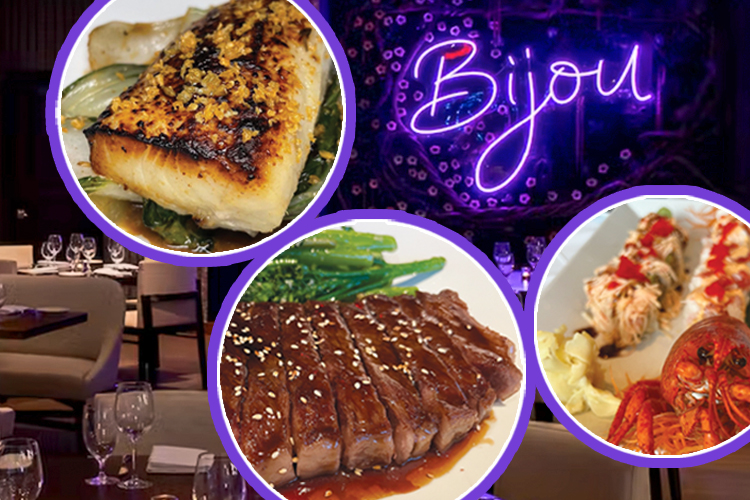 400 Broadhollow Road, Melville, NY 631-755-5777
bijou110.com
     It is no secret that the success of Anthony Scotto restaurants stems from their ability to deliver a consistent hospitality message of quality and class. What has now become their sixth successful restaurant on Long Island, Bijou of Melville is an American Modern cuisine with Asian influences. Located in the Rubie Corporate Office building, you will soon recognize the trademark opulence of the Scotto family brand. A massive bar crowns the spacious dining room with circular booths that line its perimeter.
As our evening began, we were immediately greeted by our server Steven. I typically do not start my reviews in this manner, but I could not have been more impressed with his enthusiastic demeanor and thorough knowledge of the specials and menu. It is said that you eat with your eyes, but for me, before I see the food, the server can make or break your evening with their initial delivery of culinary eloquence.
This evening, we started with a couple of special/signature rolls. Two of the more popular favorites are the NO. 9 roll made with shrimp tempura, avocado, kani, spicy mayo, tobiko, eel sauce. Lightly battered gave the shrimp a crispy and crunchy texture that we all love. Combined with the delicate kani and creaminess of the mayo was a perfect balance.
The Lobster Roll with spicy kani, mango, cucumber, crunch, surround chilled morsels of lobster meat with tobiko. This is not your Montauk Lobster roll. A whimsical presentation with the head and tail of lobster shell with an abundance of sushi goodness at its center was incredible!
Second course, Crackling Rock Shrimp A generous size portion, enough for two. Not to be confused with the popcorn shrimp variety. These beauties are more akin to little lobsters. Firm texture, lots of crunch, laced with scallion, fresno, tobiko, and mango, then finished with a sriracha aioli. Simply addictive!
For the mains: Wagyu Beef & Broccolini – This was a real treat. For those less familiar, Wagyu is as good as it gets. With its high marbleized profile, gives the meat a melt in your mouth quality. A beautifully presented boneless cut with just a hint of soy. Heaven on a plate.
Miso Black Cod – Cod is a firm yet delicate cut that takes on the flavors of its ingredients. Mild and buttery with charred exterior combined with the baby Bok choy, pickled daikon radish, ginger soy vinaigrette with toasted garlic made this entrée look like a work of art. The miso elevated this fish to umami status. Sweet, savory, salty deliciousness.
For the finish, we shared the Bruléed Cheesecake. Paired with a cappuccino is all that was left to do to bring this wonderful dining experience to a close. Joining the ranks less than one year ago with sister restaurants, Insignia Prime Steak and Sushi, Blackstone Steakhouse, Rare 650 Prime Steak & Sushi, One10 Modern Ita­lian Steakhouse and Opus Steakhouse, Bijou has quickly become one of Long Island's premier dining destinations.