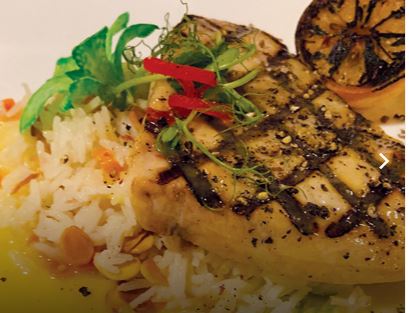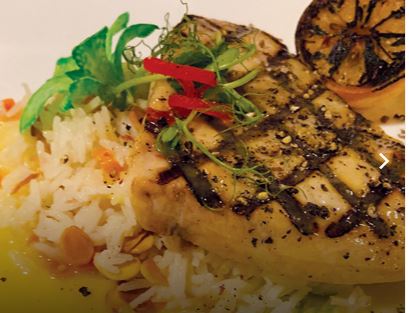 It's been a year since I last did a critique of Mascali, so I decided to go back and meet         with Chef and owner Jim Bancheri and see what he was serving up. After going through       a four course dinner, it is no longer a mystery as to why, Mascali Ristorante has made          its mark in this unpretentious town.
Immediately, fresh bread was ushered over. A freshly baked on premises focaccia, infused with rosemary and garlic. Bet you can't eat just one. What followed was a small plate antipasto. A flower like design were soppressata, cheese cubes, olives and candied figs. Simple yet beautifully presented like a work of art.
A special insalate, prepared with fresh mission figs, assorted nuts, dried fruit, tossed in a raspberry vinaigrette, served over flat leaf spinach, then topped with goat cheese crumble. The naturally sweet figs, combined with tart goat cheese were well balanced. Original, refreshing, delicious. I opted for the mussels on the regular menu. Chef Jim puts thought into every presentation. Beautifully aligned in a large platter with micro ribbons of red pepper, bathing in a white wine, garlic and butter sauce. The plumpest of mussels I have not seen in a very long time. I enjoyed it so much that I nearly cancelled my entree to take on a second plate. They were that good. A must on your next visit.
On special was a Tri-color linguini. We split the portion as our second course. Truth be told, I rarely eat pasta in restaurants, but there is something you must know. Mascali has what most other restaurants do not. They own Larkfield Pasta next door, where they create dozens of different cuts of scratch made pasta every single day. A colorful trio of fresh linguini, in a chicken stock and garlic elixir, with an intense olive oil drizzle. Fresh shaved pecorino romano and plenty of crushed pepper, was insanely good.
For mains, there was a Shrimp and Scallop Brochette, seasoned and grilled atop a Basmati Amandine in a Meyer Lemon Beurre Blanc. A colorful presentation, perfectly cooked and portioned. The tartness of the Meyer Lemon soaking up the Basmati, assured that not one grain be left. The menu description looked so good that we asked our server, if the Chef could prep the same way with a simply grilled swordfish. Our request was met without hesitation. A generous cut of sword accompanied the rice and sauce, yielding the same result. Delicious!
Our server slayed us with a tray of desserts, all of which were made in house. The Nutella and Tiramisu cakes won our vote. Rich, creamy, moist. Oversized cups of cappuccino followed; the perfect ending to a great meal.
At Mascali, there is a passion behind the plate. A sense of culinary artistry is apparent, with each dish carefully planned and executed. It's said that we eat with our eyes. If that's the case, than Chef Jim has mastered the art of indulgence.
A family run business with daughter, Krista, cooking side by side with her father. Chef Jim's front of house manager, Mary, commands the front end of the restaurant, ensuring that every customer gets exactly what they had come for.
Thank you Mascali for another impressive dining experience.