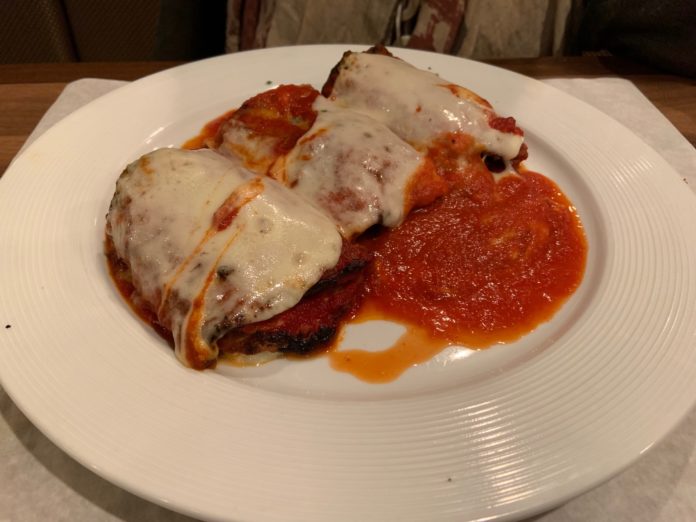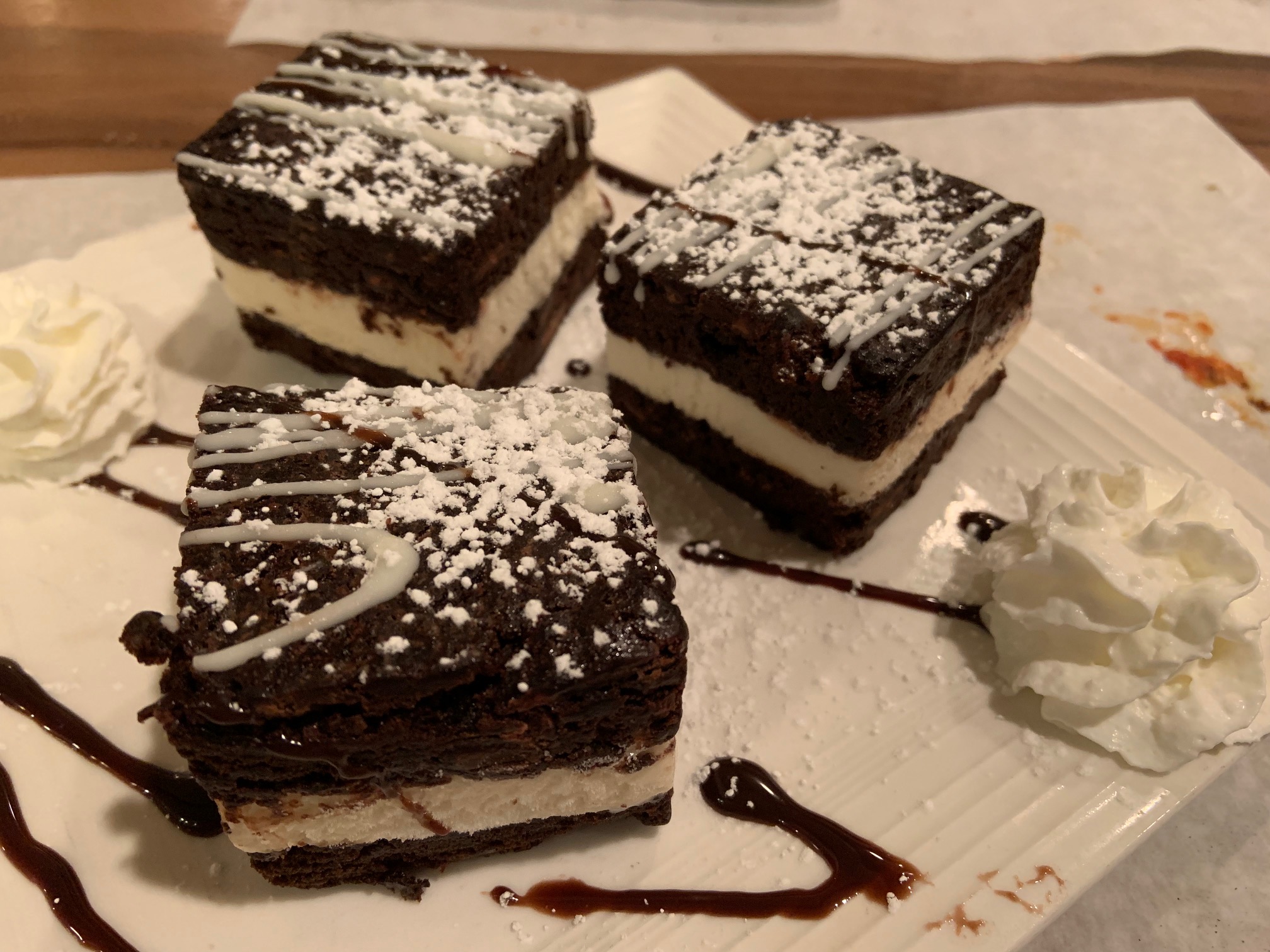 Tucked away in the heart of East Northport appears to be an unpretentious pizzeria and restaurant. There's nothing wrong with that, however, once you've been, you'll be pleasantly delighted to find how untypical Filetto's truly is.
Upon entering, you're immediately pulled into their display of freshly made gourmet pies, like their focaccia: a thinly crusted pizza, first baked in garlic and oil, then topped with homemade fresh mozzarella, tomato, basil and roasted peppers, drizzled with a pesto sauce. (Oh my goodness!) Though they have a wide selection of gourmet pies, they are most known for: their brick oven pizzas. These pies have a unique flavor and texture. The crust and accompanied topping deliver a crispier and richer flavor – there is nothing quite like it! Try the Quattro Stagioni: a plum tomato and basil sauce, with fresh mozzarella, topped with quartered artichoke hearts, black olives, prosciutto and mushroom. A crispy, thin crust with a little char adds a depth of flavor that customers can't get enough of.
Owners, Rich and Vinny, who have owned and operated Filetto's for close to 20 years, boasts a diverse menu of southern Italian fare that makes it worth visiting. Though the pies were tempting, we decided to dine in and experience a variety of apps and entrees. One of the starters included: stuffed baked clams (four oversized clams with freshly chopped clams, onions, peppers, topped with a light scampi sauce), just lightly breaded, you can taste the freshness come through – the best I've ever had.  Also, on the menu: the artichoke francese, (baby artichoke hearts battered and sautéed in a white wine lemon sauce) were delicate and full of flavor.
For the main course, I chose the Shrimp Oreganata, but asked if they could lay the shrimp over a bed of spinach. (I love when a server says, "no problem".) The shrimp were plump and succulent. And, what I loved most…they pulled those annoying shrimp tails off– that was a first. My wife, being a vegetarian, went for the Eggplant Rollatini.
When I think Rollatini, I imagine little rolled up logs of eggplant. Not Today! Filetto's delivers a bountiful portion of three ovesized pieces of eggplant – stuffed in the creamiest, seasoned ricotta with melted mozzarella, topped with a ladle of pomodoro sauce. Simply delish!!
The dessert selection at Filetto's is plentiful. The Brownie Sliders were ridiculous: three good size squares with a white cream center and chocolate glaze. I Bet you can't eat all three. The Salted Caramel Gelato Tartufo was sweet, savory, salty, and decadent. They were probably the best desserts I've had in a long time.
Filetto's is a neighborhood haunt but is certainly worth coming to explore. Bravo!!
By Marc Piperno, Publisher