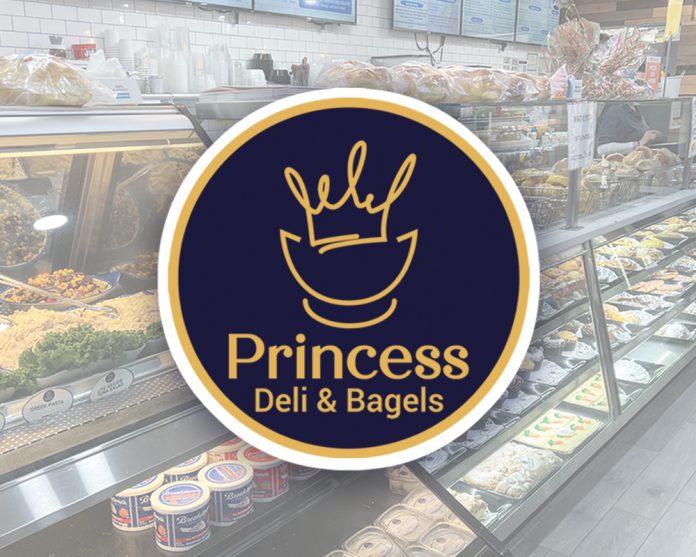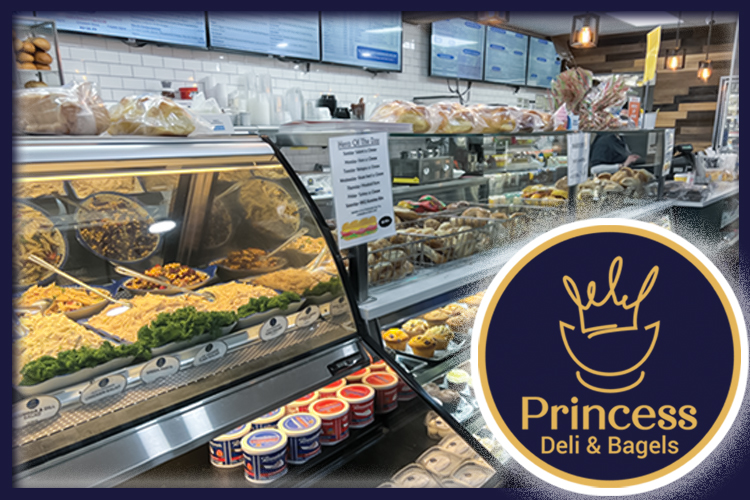 by Marc Piperno
In case you have not noticed, Princess Deli of Commack has been completely rebuilt from the ground up. As someone that once frequent the Princess years ago, it was exciting to see its transformation from the former.
From it's tired and worn down appearance, the new proprietors pumped new life into this 50 year old landmark. A complete make over includes white tiled walls, lined with granite counters and with all new stainless steel equipment demonstrates that these guys are serious operators. Once entering, it will be evident this is just the beginning of what you can expect from behind the counter.
First, for the bagel aficionado, I've got great news. The all new Princess Deli is more of a hybrid establishment. You can expect to get really good delicatessen style food combined with the comfort of a warm bagel and a schmear. For those less familiar, a schmear is a generous slathering of cream cheese on a bagel. With its Eastern European origins, the word was derived from the words spread or smear. Unlike traditional deli's, you can get up to 10 different flavors of cream cheese, complimented by a wide assortment of bagels too. Several other notable bagel identities can be found, like getting fresh smoked salmon or whitefish But, this is just the beginning of the new Princess Deli and Bagel story.
As you enter, you'll find plenty of grab and go goodies, like fresh made salads, wraps, yogurt parfaits and hard boiled eggs too, making it fast and easy for the commuter on the run. A vast counter with about 8-10 self serve coffees and teas have been designed to get you in and out quickly. Beyond the glass showcase are sumptuous gourmet salads. Unlike traditional deli fare, you'll find at least two kinds of chicken, tuna and egg salad, that can be made into a sammy or simply purchased by the pound. Match this up with over a dozen speciality side salads and you'll soon realize the distinct difference of the all new Princess Deli and Bagels. Gourmet salads, signature wraps and heros round out the menu, with an alluring selection of fresh breads and homemade cakes, cookies and muffins too.
Here's the big bonus. The new owners come with decades of experience as professional caterers. It's something they take great pride in. Before you know it, the trees will be in bloom, the grass will be green and it will be time to start thinking about family gatherings and special occasions for backyard parties. Pick up one of the catering menus too and see the possibilities on how they can make your next party plan a great success.
By now, you should be curious enough to stop in and see the all new Princess Deli and Bagels. You'll be impressed with it's brand new look, welcoming and friendly staff, and beautiful display of all kinds of fresh goodies.
Please join me in welcoming the all new Princess Deli and Bagels to our neighborhood.