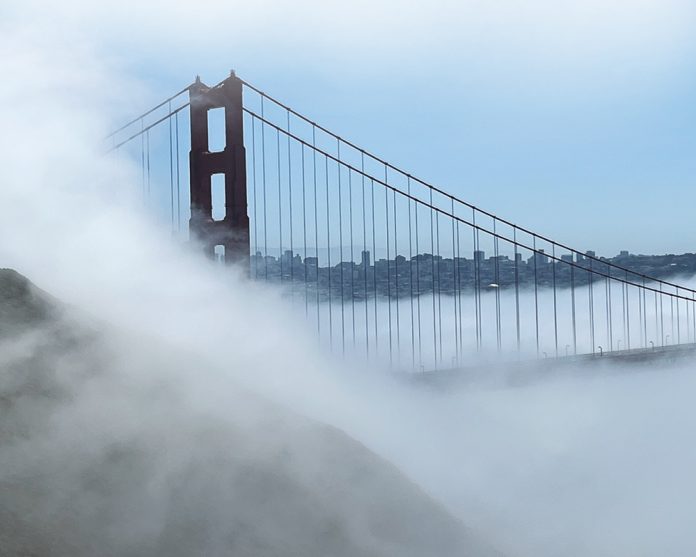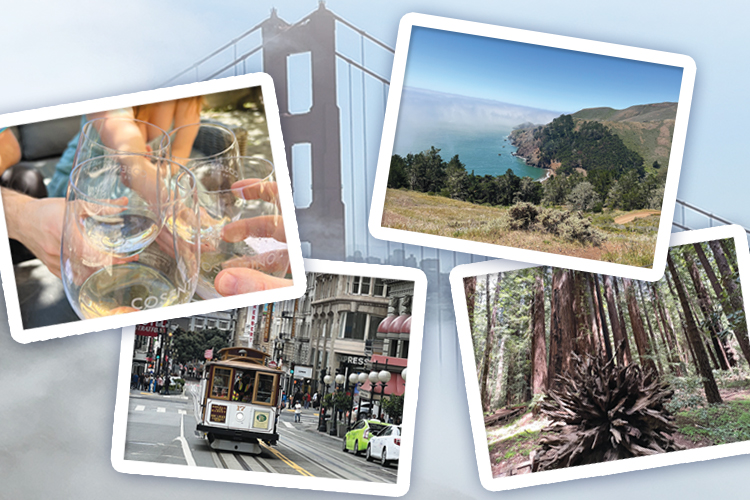 ---
---
"The coldest winter I spent was summer in San Francisco." ~ Mark Twain
This spring we had an amazing week touring Sonoma/Napa and San Francisco. I really didn't know too much about visiting "Wine Country," but thankfully I had a very helpful concierge at our hotel, the Doubletree Sonoma, and he pointed us in all the right directions.
There are over 800 wineries in Napa and Sonoma counties and most offer fun and relaxing tastings. The cost ranges between $15 to $75 per person which usually entitles you to a sampling of four to five wines produced by the winery. They bring out each wine with a description and honestly, every wine we tried was delicious. We visited the St. Francis and Cosentino wineries and both were delightful. The most difficult thing to decide on that day, was who was going to be the designated driver.
There must be a substantial Nepalese community in Sonoma, as there were a few Himalayan restaurants. We chose the Shangri-La Cafe in Rohnert Park and the food was outstanding. The best meal of our trip.
Another highlight was our "dry" day. We drove 45 minutes west towards the coast to the town of Bodega Bay. The coastline along the Pacific was breathtaking and there were numerous scenic viewpoints to pull over and admire the grandeur.
We ate an awesome seafood lunch (al fresco), at the Spud Point Crab Company. Order at the counter and sit on picnic tables, it's casual and delicious.
Then, onto the redwoods at Armstrong State Park, which was about a 30-minute drive from lunch. The trees were truly majestic – 300 feet tall, with a diameter of 15 feet – the oldest being approximately 1400 years old. Shady and quiet, the park was another highlight of the trip.
After a few days in Sonoma, we drove an hour and a half south to San Francisco. On our way, we stopped at the Golden Gate Bridge View Vista Point to take in the scenery and cool mist, while listening to the distant sound of fog horns.  
Next, we checked into the Hilton San Francisco Financial District which had a fabulous location, just on the edge of the immense and fascinating Chinatown, where we visited a fortune cookie factory. A hop-on-hop-off double decker bus tour gave us an overview of the city and then we capped off the day with a SF Giants game. 
Our trip was 3,000 miles and brought just as many smiles.
---
---