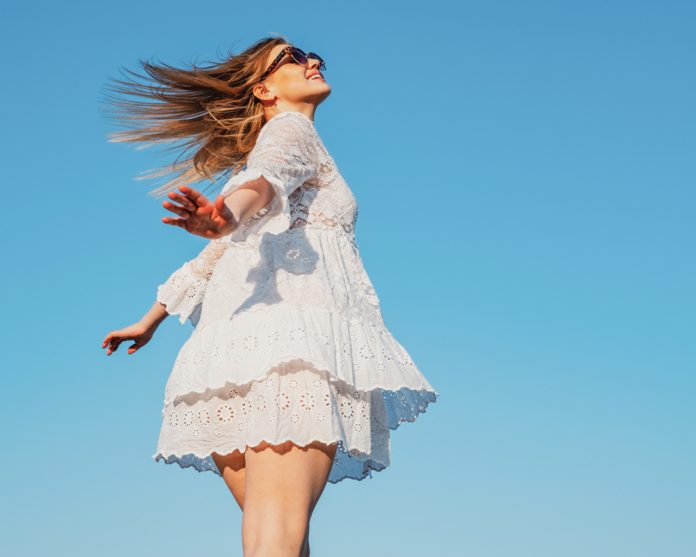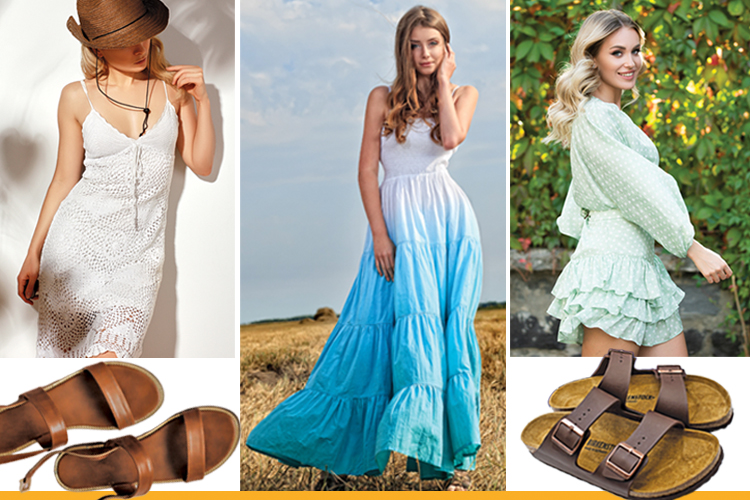 Tossing on a dress and flouncing off is the pinnacle of summer ease. With the hottest months fully upon us, much of your wardrobe may be solidified, but you may always need an extra dress for your vacation or want to spruce up something you already have. 
The overall visual vibe of this summer is a polished, heavily curated bohemian. Creamy whites and soft neutrals with licks of burnt orange, powder pink, and sage green compose the dreamy palate of this summer. Breezy fabrics like cotton and linen are popular, as are homemade crochet dresses. A lovely effect of quarantine is how many people learned various crafting skills. Crochet and knitting took over youth-dominated platforms and fed into the 'cottagecore aesthetic' that was so popular in 2020 and 2021. Currently, if you have picked up the skill and don't wish to make an expensive purchase, some yarn, a pattern, and spare time in the evenings will allow you to make your own, unique dress.
This floaty look embodies the cult of the Hamptons, with eyelet punched linen and Birkenstocks, and a Scandinavian chicness, all minimalist accessories and muted colors. This airless aesthetic gives off an effected coolness while maintaining that desired wistful dreaminess.
Silhouette is a fundamental column behind every great aesthetic. This summer, the lengths of dresses have settled into polar extremes. Thanks to the ongoing 60s and 70s revival, there is a healthy mix of mod and flower-child. An ode to Mary Quant, Miu Miu debuted the micro mini-skirt in their fall collection this year, which has trickled down into ready-to-wear. Conversely, long, flowy sundresses are at their peak this season. A longing for idealistic escapism, following so many months inside, has prompted fairytale-esq maxi dresses, with ruffles or dramatic hems. 
Combined with the popular colors and fabrics of this season, romantic dresses are dominating. Typically midi or maxi length, these dresses often come in shades of blush and cream with a fitted top, loose skirt, and feminine details. The fitted top, either ribbed or ruched, is a natural progression from the brief, but intense corset craze. Play into the romanticism of these dresses with a pair of chunky 90s platform sandals or flip-flops. While these shoes are hyper-feminine, they have a harsher edge than the elegant dress, creating a fun contrast. 
These dresses, of course, go well with granola sandals and chunky flip-flops, but, on cooler evenings, a brown pair of walking boots would pair just as well. The ankle height, low heel, and laces toughen up the overall softness of the look. 
This summer is favoring an idealized vision of sun-bleached days and endless greenery. Dress like you're prepared to sprawl out under a perfectly blue sky and you'll be perfectly on-trend.
---
---