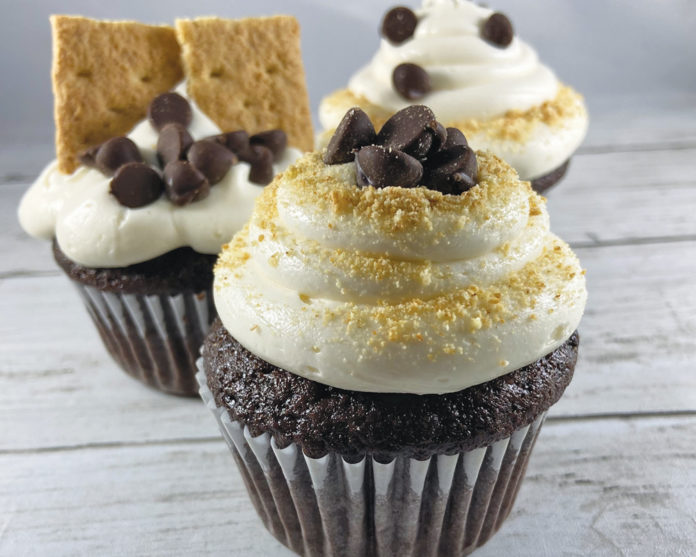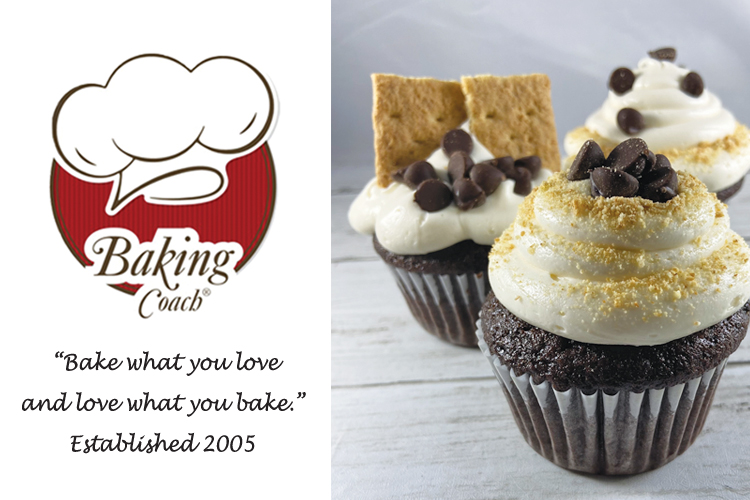 Prep Time: 20 minutes   –   Servings: 12 cupcakes
Here's What You Need:
1 cup granulated sugar
1 cup + 2 tablespoons all-purpose flour
1/3 cup unsweetened cocoa powder
3/4 teaspoons baking soda
1/2 teaspoon salt
¼ teaspoon baking powder
¼ cup + 2 tablespoons cold coffee or water
1/4 cup oil
2 eggs
½ cup (4 oz) container sour cream
Here's How You Do It:
Preheat oven to 350°F. Line one 12-cup cupcake pan with cupcake liners; set aside. Combine all dry ingredients in large bowl; mix well. Add cold coffee, oil, and eggs; mix until combined. Beat at medium speed for two minutes. Stir in sour cream. Pour into prepared cupcake pans. Bake 22-25 minutes, or until toothpick inserted in center comes out clean. Cool on wire rack.
---
Marshmallow Frosting
Prep time: 10 minutes
Here's What You Need:
1 stick unsalted or salted butter

1 small jar Marshmallow Fluff®  – 7 ½ ounces

1 pound confectionary sugar

2 tablespoons water

1 teaspoon vanilla

1 rectangle graham cracker cookie (to garnish)

¼ cup chocolate chip 

(optional garnish)
Here's How You Do It:
Mix together butter and Marshmallow Fluff® until well blended – slowly add confectionary sugar, alternating with water until combined. Add vanilla at high speed until fluffy. Divide icing evenly between the 12 cupcakes and garnish with chocolate 
chips and graham cracker pieces.
Tip: Use a pastry bag or the corner of a freezer bag to make a large swirl on top of each cupcake.