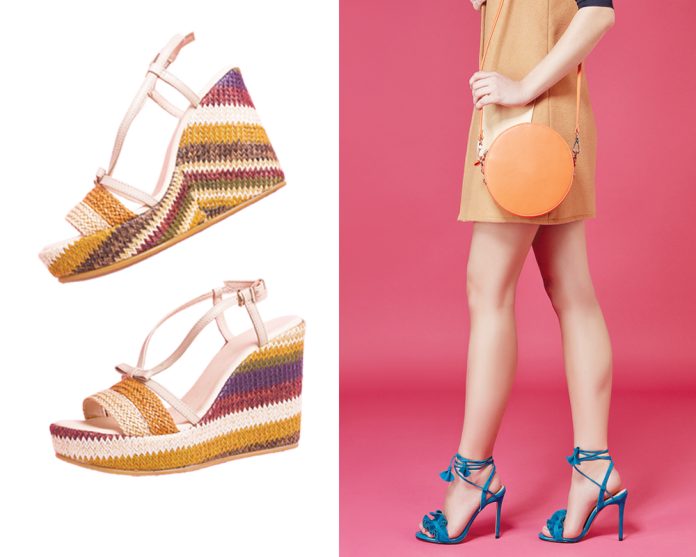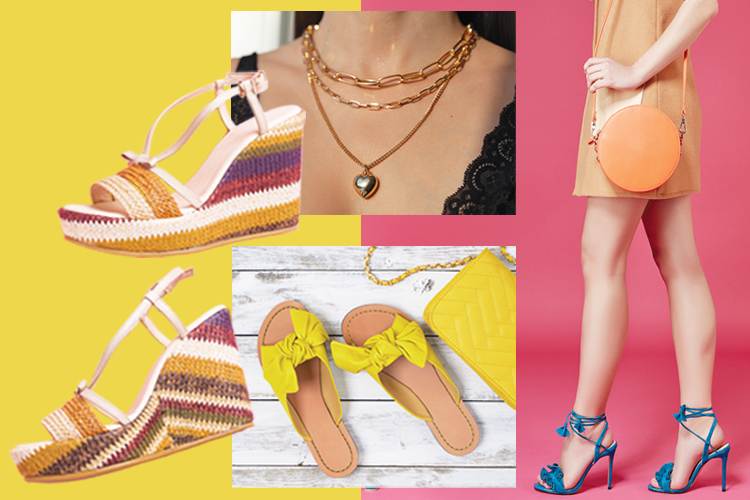 – Fashion Flight of Fancy – 
---
As the temperatures rise and the days get longer, fabrics lighten up, accessories add some sparkle, and summer shoes get you ready to step out into the sunlight. As we all start to get out and about again, we look for the balance of comfort we've gotten used to and styles we've missed. This year's shoe and accessory fashions have a great blend of both, making it a unique mixture that is something special.
Footwear trends this season abound, covering styles for every taste. Super high platform heels are the single-most prevalent style of the season, making an appearance with most of the top designers. Espadrilles are, perhaps, the champion of the year, coming in as a top summer style for the third season in a row. Sandals are up on heels, with pillow twisted tops [personally, I am a big fan of these, but I need to decide on which color(s) to choose]. For a more relaxed look, try a flip flop with an elevated bottom, adding style and height, a skater boy sneaker, or fisherman sandal that will add both fashion and form. 'Naked shoes' are a hot item for the season, with color along the sole and heel, and a 'naked' piece along the top of the foot.
Summer loafers are a lovely, surprising treat for the summer of '22. You'll find them in lightweight raffia and woven fabrics that go with many of the styles of the season. Worn without socks, summer loafers make any ensemble look smart. Mary Janes, both heeled and flats, and kitten-heeled slingbacks round out the roster of top footwear trends to add the pop to your wardrobe from the floor up.
Accessory trends for the season feature gold chain or wide waist belts, crossbody bags (in all kinds of shapes and colors) and large tote bags. Need a new hat for the season? Berets with nets will make a great statement. Looking for something a little more casual? Try a head scarf with a bold print to add pop to your summer ensemble.
Jewelry this season features chunky chain necklaces. Look for them in either a single chunky strand or a double strand with one chunky and one thin. Choker length necklaces are the length of choice. And, if you prefer earrings, choose a statement pair in gold that sit right on the lobe.
This season, look for neon highlighter hues – pink, green, yellow, and purple, along with gold-toned accessories and flax-colored fabrics. Tans and classic whites are, of course, ever-present and appear in nearly every trend I've mentioned.
So, after the long winter and more than a few seasons of Covid, step outside in something comfortable and stylish. Let the sun shine on you now that summer has arrived.
---