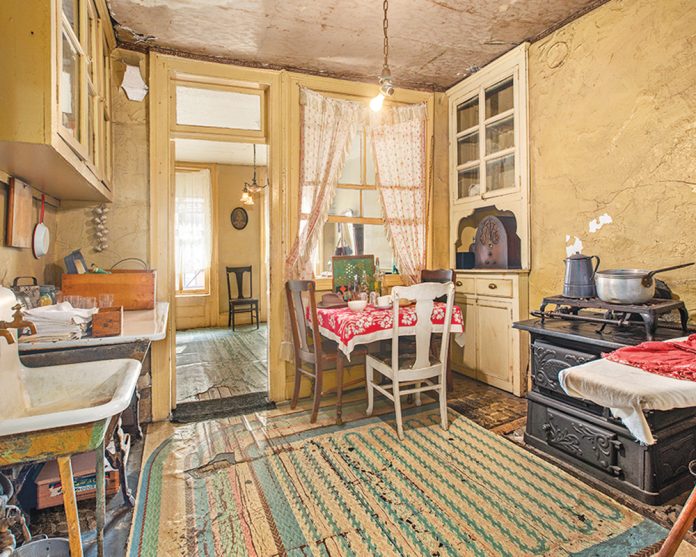 ---
"Everybody ought to have a lower East Side in their life." ~ Irving Berlin
---
A delightful way to spend the day is visiting the lower East Side of Manhattan. Drive or take the LIRR and then a brisk thirty minute walk downtown and you will arrive at the Tenement Museum on Orchard Street.
Founded in 1988, the Lower East Side Tenement Museum explores the unique American story of immigration and the rich, diverse landscape it continues to create. 
You get to learn stories of tenement dwellers through guided tours of their two historic buildings at 97th and 103rd Orchard Street.
Although the buildings were in ruins when found, they uncovered personal belongings and other evidence from the families (who called those apartments home), between the 1860's and the 2000's. The artifacts and the families who owned them became the foundation for what the Tenement Museum represents today: a belief that our national identity is best understood and appreciated through real-time stories of families whose lives have shaped our shared history.
Go to www.tenement.org to book your tour. On the day we visited, there were six different tours to choose from.  We bought tickets ($30pp) for the "At Home in 1911" tour and we found it fascinating. An enthusiastic and knowledgeable guide takes you into a recreated tenement apartment of the family that actually lived there in 1911. The museum offers neighborhood walking tours as well. All tours meet at their beautifully curated gift shop that is located at 103rd Orchard Street.
After our tour, we walked seven minutes up Orchard Street to Houston Street to have lunch at the world-famous, Katz's Delicatessen. Upon entering, we received our tickets and stood in line for a piled-high lean corned beef sandwich and French fries—oh so delicious and oh so big! One sandwich can easily serve two.
A perfect end to a perfect city day. A day that was satisfying for the soul as well as the stomach.
Happy Travels!
---
---