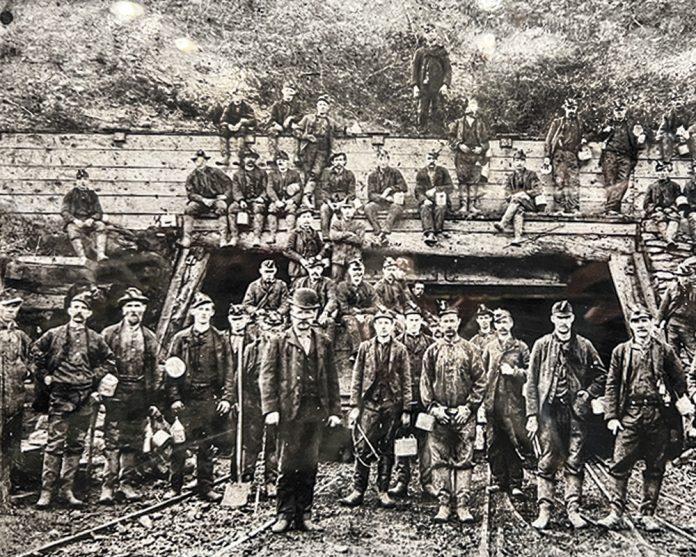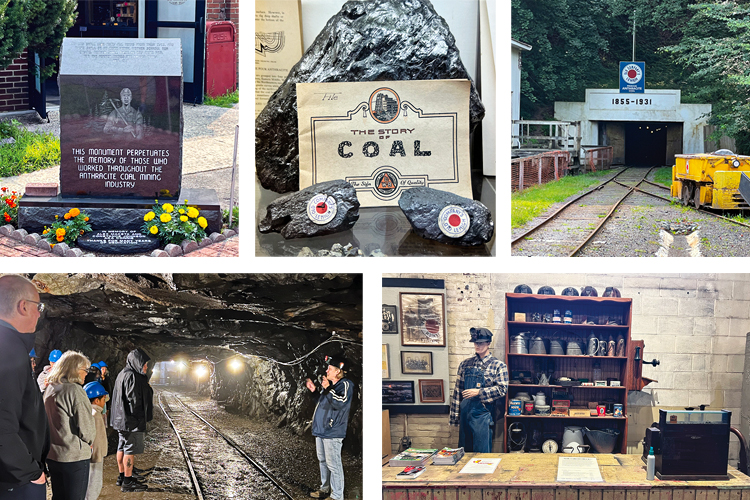 ---
---
"I would have given anything in the world if he (my father) would have been here when I recorded 'Coal Miner's Daughter,' but I think he hears me." ~ Loretta Lynn
---
---
While awaiting the birth of our first grandchild, we decided to stay close to home this summer and went on two wonderful short vacations to Pennsylvania. First up was a quick and easy 170 miles drive to Lansford, PA to visit a coal mine of all things!
The No. 9 Coal Mine first opened in 1855 by the Lehigh Coal and Navigation Company.The mine operated from 1855 until 1972, making it the longest continuously operated deep Anthracite coal mine in the world.
The Panther Creek Valley Foundation now operates the No. 9 Mine as a museum. Visitors ride by rail 1,600 feet into the mountain before embarking on a 600-foot guided walking tour. Tourists can examine the original 700-foot-deep mine shaft, walk the "mule-way" (where young men guided the mules between the different levels of the mine), and see the miner's hospital carved into solid rock.
The No. 9 Coal Mine and Museum is open from the beginning of April until the end of November. Admission is $12 for adults and $9 for children.
Be sure to bring a light jacket or sweater to keep warm because inside the mine is 50 degrees year-round.Also it's best to wear closed-toe shoes, as the paths in the mine are loose gravel.While you are waiting for your tour to begin, spend time taking in the exhibits in their wonderful museum.It hosts a huge collection of fascinating artifacts of coal mining and the brave men and boys who worked there.
Check their website for current hours and information. I found it fascinating and the people that worked there were super nice.Great gift shop too!
Since Lansford doesn't have any hotels in town, we stayed 10 miles away in Jim Thorpe, PA.Jim Thorpe is home to a host of beautiful waterfalls.Highly recommended is Lehigh Gorge State Park. Other outdoor activities in the area include biking trails and white-water rafting.
Pennsylvania road trip part two coming soon. Hint: dust off your old VHS tape of "North and South."
---