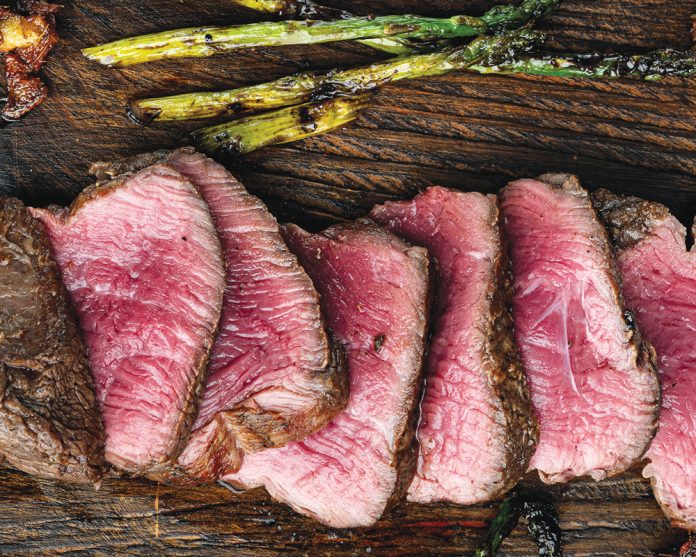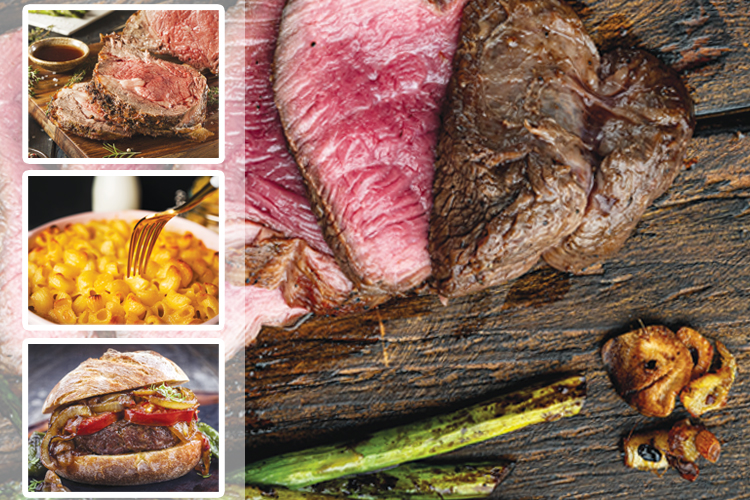 ---
---
As a lifelong carnivore, there is nothing I love more than a good steak. Crispy seared on the outside, medium-rare on the inside – simple, tasty, hearty. I've been perfecting my list of Long Island steakhouses for years now, constantly adding and removing based on lengthy visits with friends and family. For Father's Day, there is nothing quite as wonderful as taking dad to a swanky steakhouse and going all-out – wine, sides, steak, desserts – the works. My safe six include: 2 Spring, Rothmann's Steakhouse, Bryant & Cooper, Vintage Steakhouse, IMC Imperial Meat Company, and of course, Peter Luger's Steak House. I've had unforgettable beef-induced experiences at each of these establishments and appreciate them for unique reasons, each offering something distinctive.
---
2 Spring is "an American Brasserie highlighting fresh seafood, premium farm-to-table meats, and a deep wine list". It is cozy and has some of my favorite starters (and cocktails) on Long Island. Begin your meal with the Fried Chicken, served with Cucumber, Yuzu & Togarashi. If you're coming in just for your steak fix, order their signature 14oz Brandt New York Strip served with an onion ring and herbs. Spoiler alert: You may never think of steak the same way again. The Executive Chefs are some of my newfound culinary heroes.
---
Rothmann's Steakhouse, Bryant & Cooper, Vintage Steakhouse, and IMC Imperial Meat Company are all local, reputable go-to's. Signature steakhouse feel, awesome sides & cocktails, a good opportunity to skip the casual clothes and dress up – I recommend all of these awesome spots. At Rothmann's I opt for the Burger or the Prime Rib. At Bryant & Cooper, the Filet Cajun Style. When visiting Vintage Steakhouse, order the Tomahawk & Mac and Cheese. (Have dessert here too!) IMC Imperial Meat Company offers a chic atmosphere and enormous desserts. You can't go wrong with the New York Strip Steak or Filet. (Great brunch and happy hour options too!)
---
Last but not least, Peter Luger's Steakhouse. Iconic, must-try, New York to the core. Splurge – order the expensive wine, the sides (my picks are the sizzling bacon, creamed spinach, and French fries), plus the desserts. Go all out. This place is special, and it's no wonder it's a New York foodie landmark. Do yourself a favor and order the steak for two, or three, or four (depending on your party size). No words can do justice to this juicy, perfectly cooked piece of meat – you just have to try it for yourself. If you're not in the mood for steak, their burger is legendary. (Thank me later.) They offer locations in Great Neck, and the iconic Williamsburg, Brooklyn on Broadway.
---
This Father's Day, treat dad to something special and visit one of my favorite steak houses. He deserves it.
---
---