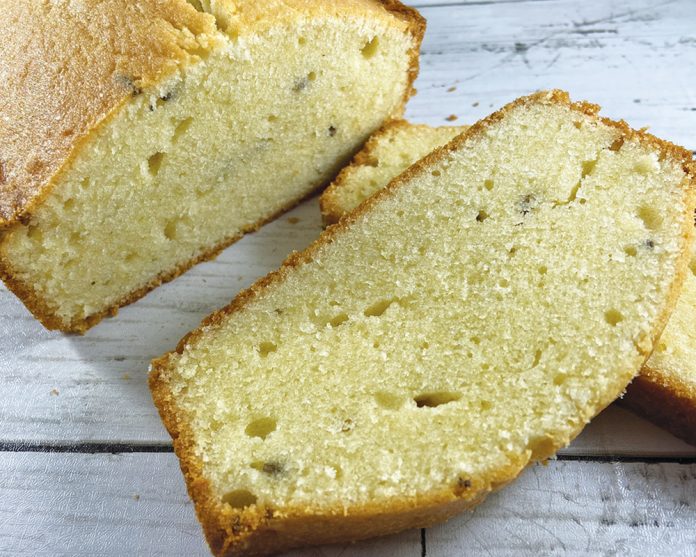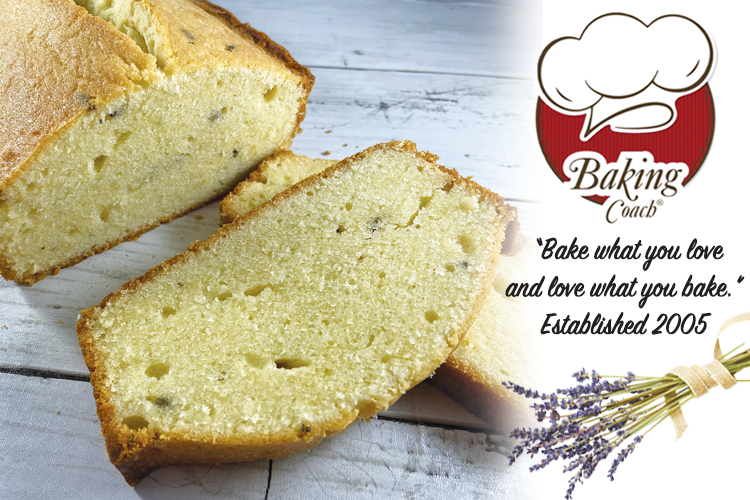 Yield : One Loaf     Prep time: 20 minutes
HERE IS WHAT YOU NEED:
1 cup granulated sugar

 

1 cup unsalted butter (2 sticks), softened

 

1 tsp. vanilla extract

 

4 eggs, at room temperature

 

1 ½ cups all-purpose flour

 

2 teaspoons lavender seeds

 

1 teaspoon lemon zest

 

½ tsp. baking powder

 

¼ tsp. salt

 

½ cup sour cream
---
HERE IS HOW YOU DO IT :
Preheat oven to 325°F. Grease and dust with flour 1 – 9x5x3 inch loaf. 
In large bowl, beat sugar, butter, and extract until fluffy. Add in eggs one at a time until all four are incorporated. In a separate bowl, combine flour, lavender, lemon zest, baking powder, and salt. Slowly add flour mixture into sugar mixture until smooth; do not over-mix. Fold in sour cream; spread batter in loaf pan. Cut through batter several times with knife to break large air bubbles. Bake 65 to 75 minutes, or until toothpick inserted in center comes out clean. Remove from pan immediately and cool right side up on rack. 
Optional: Garnish with a simple glaze: ½ cup powdered sugar and 1 tablespoon water; mix, then drizzle over the cake with a fork.
---
---