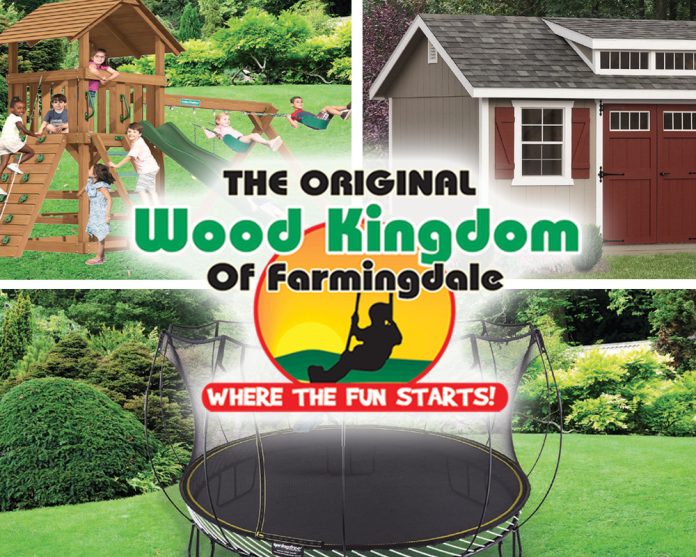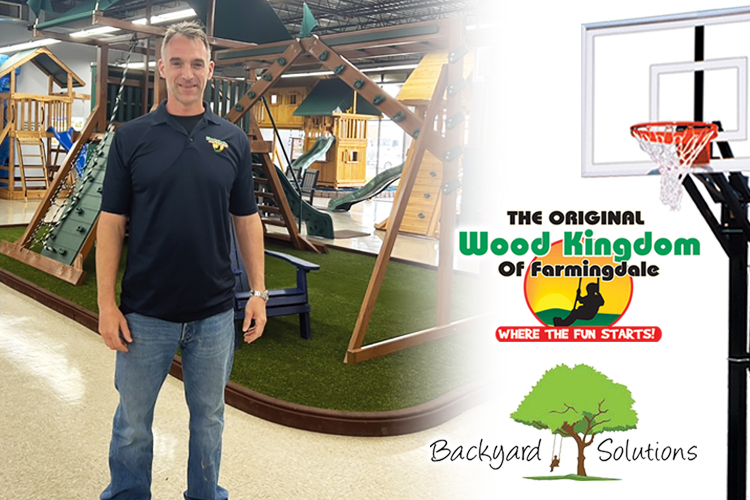 ---
---
Bryan Spodek at Farmingdale's Wood Kingdom is in the business of making memories. Since his father started the business in 1989, Wood Kingdom swing sets have been center points of quality time for Long Island families. Bryan gave me an example of a story he was told recently: another local business owner told him that a Wood Kingdom swing set moved between two different households within his family over the last twenty years. His niece is now getting married, so he is dismantling the swing set and repurposing it into picture frames as a wedding gift. Not only do Wood Kingdom sets withstand the test of time, they provide memories for generations of Long Island families.
Since we last spoke with Wood Kingdom in 2019, business has continued to grow in spite of the COVID-19 pandemic. When the world shut down, Wood Kingdom put a stop to adored staples like birthday parties and open playtimes. In addition to swing sets made by several different manufacturers, Wood Kingdom also sells and installs storage sheds and pool houses, customizable for any age group, backyard size, and budget. Beyond backyard fixtures, Wood Kingdom sells solar panels made by the country's top manufacturers, like Sun Power. After having solar installed in his own home, Bryan was blown away by the amount of money his family saved using a renewable energy source and was inspired to give his customers the same opportunity.
With their headquarters in Farmingdale and another location in Medford, they provide their full range of services to all of Long Island and can provide solar services across the country. When it comes to customer service, Bryan's philosophy is to "always do right by the customer," regardless of any challenges. What matters most is that the customer is happy. In fact, it's one of Bryan's favorite parts of the job.
Bryan and the Wood Kingdom family are excited to continue to deliver quality products that Long Island families will cherish for years to come. For swing sets that will provide long-lasting memories and all other backyard and solar needs, look no further than Wood Kingdom in Farmingdale or Medford.
---
---