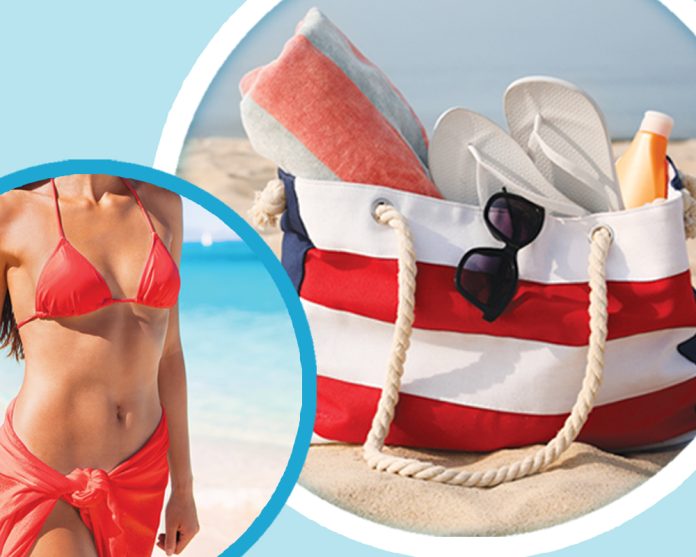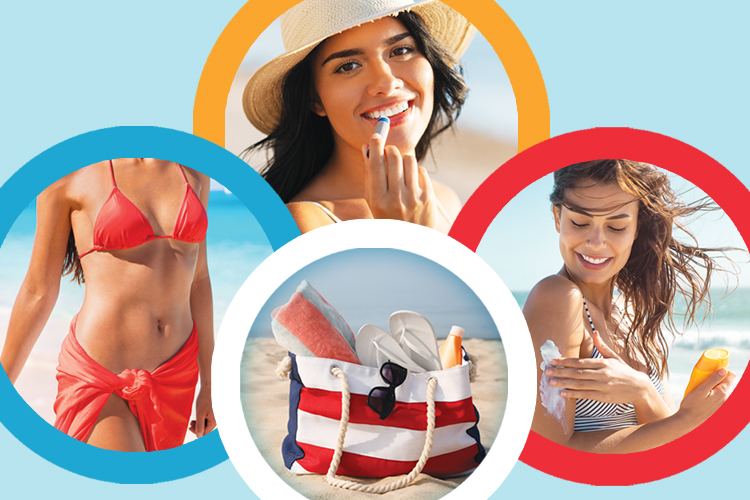 ---
---
Hype up your beach girl aesthetic with these

not-so-basic necessities.
---
---
July is here! Mid summer is always my favorite time of the year. The weather is consistent, the beach water has warmed up and the summer trips are commencing.
Whether you're taking a drive down to Robert Moses, planning a weekend in Montauk or flying somewhere tropical, packing your beach bag can make or break your trip.
Of course everyone knows the basics, water, sunscreen, sunglasses, a beach towel all thrown into your extra large tote bag, but who wants to be basic?
Hype up your beach girl aesthetic with these not- so-basic necessities.
First and Foremost, sunscreen.
Keeping your skin hydrated and protected is imperative for a day in the sun. Tyler Gugliotta, a Long Island esthetician, says her favorite beach bag must-haves are La Roche-Posay light fluid sunscreen SPF 60 and Jack Black Intense Therapy Lip Balm SPF 25.
Gugliotta's secret tip for a killer sunkissed beach look is, mix your SPF with Drunk Elephant bronzing drops and add some Drunk Elephant Rosi Glow Drops for blush, this will create the perfect, natural, beachy glow.
My next beach bag must-have is leave-in-conditioner.
Leave-in-conditioner is the best way to infuse and lock moisture into your hair. Salt water and sun exposure dehydrate your hair, leaving it dry and brittle and can cause color to fade. To protect your gorgeous locks and keep your hairdresser from hating you, make sure you have a leave-in-conditioner on stand by.
Christina Pettit, the hairdresser behind @hairapybychris, says "Spraying leave-in conditioner in your hair before going into the water is key." Pettit recommends using Biolage multi benefit spray to lock in moisture. I love spraying leave-in-conditioner and wrapping my hair up in my next must have, claw clips. I like to have my hair up and away from my face to prevent knots and tangles from the wind.
My favorite claw clips are the Mandydov non-slip big square ones from Amazon. I have yet to find a clip that holds all of my hair better than this one. They come in so many different colors, one to match every bathing suit. It's the perfect accessory.
Nothing says hot girl summer quite like accessories to take any bathing suit to the next level. My all time favorite accessory is a sarong. They fold up so small in your beach bag you barely even know it's there.
Fashion designer, Sabrina Macchio, says " My beachwear is typically effortless and versatile… Don't underestimate the power of a wrap-around skirt or sarong."
You can also spice up your style with a beach hat.
A big fun sun hat or a playful fedora complement any beach outfit while protecting your face from the sun.
My beach day must-haves should also be partnered with a nice big water bottle, sunglasses to protect your eyes and a sandwich, because who isn't hungry at the beach?
Show off your beach girl aesthetic.
---
---