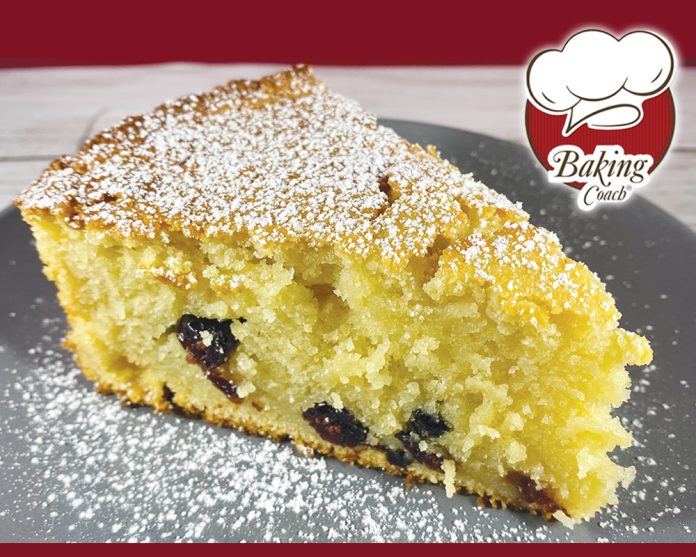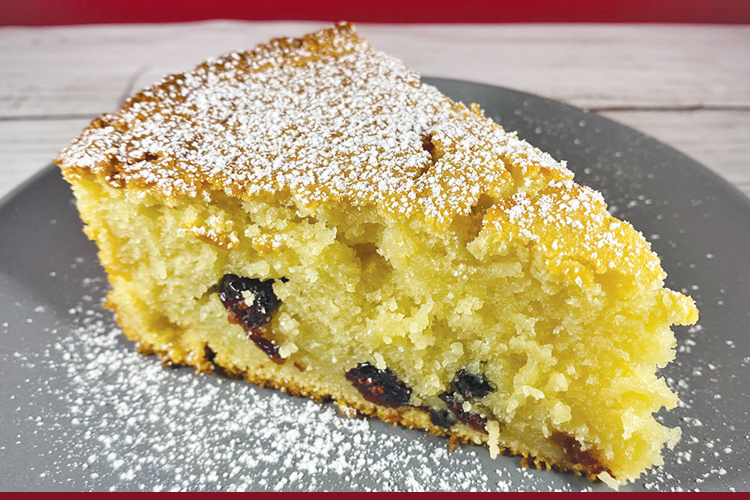 ---
HERE IS WHAT YOU NEED :
½ cup dried cranberries
½ cup orange juice
½ cup (or 1 stick) unsalted butter

 

1 ½ cups all-purpose flour
1 cup granulated sugar
2 teaspoons baking powder
½ teaspoon salt
3 large eggs at room temperature
1 ½ cups ricotta cheese
1 ½ teaspoons vanilla extract
Powdered sugar to garnish
HERE IS HOW YOU DO IT :
Pre heat oven to 350 degrees. Grease a 9- or 10-inch round cake pan; set aside.  In a medium size microwave safe bowl, add orange juice and cranberries; cook for 45 seconds. Add to the bowl the 1 stick of butter, and cook for an additional 30 seconds.  Stir to make sure butter is melted and set aside. If butter isn't melted, place back in the microwave for 10 seconds, or until butter is melted.
In a large bowl, mix together all dry ingredients until combined, then add in eggs; stir, then add ricotta and vanilla, then stir again. Add in melted butter mixture and stir until blended.
Pour into prepared pan and bake for 55 – 60 minutes, or until toothpick comes out clean from the center of the cake.  Cool in pan on a wire rack. Dust with powdered sugar. Serve immediately or store covered cake in fridge. The cake can be stored in fridge for up to 3 days or frozen for 1 month.
---
---