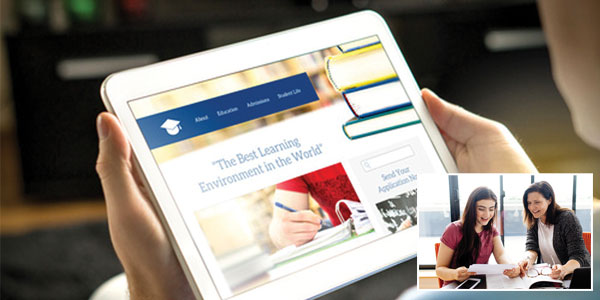 Tony Moschella spent 32 years as a School Psychologist, and started University College Advisors to polish student profiles through college interest and major assessment, essay and interview prep, college list building, financial aid review and college admissions guidance. Cell: 516-443-5192.
www.UniversityCollegeAdvisors.com
UniversityCollegeAdvisors@gmail.com
As high schoolers begin to investigate appropriate colleges to add to their college list, establishing a reliable and effective framework will help guide this process. There are four main objectives that should remain at the forefront when surveying schools: Difficulty, Timing, Fit and Cost. Let's examine these points individually to see how each is essential in linking colleges to student profiles.
The first element requires matching a school's entry criteria with a student's personal profile. This includes locating schools where a student has a strong chance of being admitted based on recent admissions history. Comparing one's resume (including SAT/ACT scores and GPA) with recent averages of admitted students helps to determine if a school makes the "ballpark list". Most college guide books provide entry score ranges (i.e. difficulty) to help in this effort. As an Independent Educational Consultant, I have found that locating schools where a student's test scores and GPA meet at least the mid-point scores for a given college enhances admissions chances and enables students to thrive academically should they ultimately attend.
Timing refers to the preparation and gathering of all necessary documents to submit a quality application. It also includes determining the type of application for submission: Early Decision, Early Action or Regular Decision. Once a final college list is established, there may be a single gem school that stands above all others. Applying Early Decision, a binding contractual obligation to attend if admitted, generally offers a higher acceptance rate partly due to the enhanced applicant pool that applies early. It also signals a commitment to attend a school if admitted. Similarly, Early Action offers an earlier determination if one's application merits an acceptance. Finally, most applications will fall under Regular Decision and will offer additional breathing room to submit a completed application.
Fit relative to preferences involves matching school characteristics with a student's personal criteria. Categories to determine a proper fit may include: school size, setting, location, prestige, religious affiliation, distance from home and program availability. While it is not essential to locate schools that satisfy all these preferred features, it is vital for students to assess their personal wish list of characteristics within their comfort zone. With each school surveyed, students can form their own model of an ideal educational setting.
Finally cost, the anticipated expenses that occur to reach graduation. As tuition, room and board costs have accelerated, the ability to plan for and meet anticipated expenses has been challenging. Colleges, both private and public, dedicate a portion of their financial resources towards meeting the obligations of their students via economic-based aid and merit grants. Recognizing the avenues for financial aid available directly from the college helps ease the financial obligation burden.
In utilizing the four elements of difficulty, timing, fit and cost, students are better able to target appropriate schools for their personalized college list.