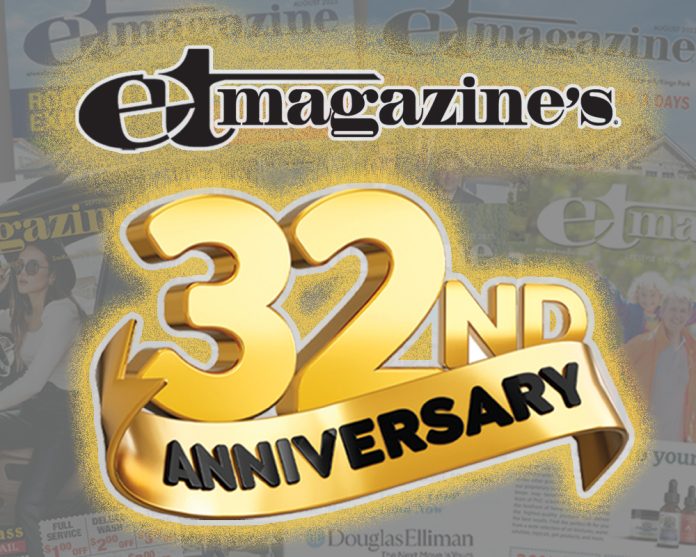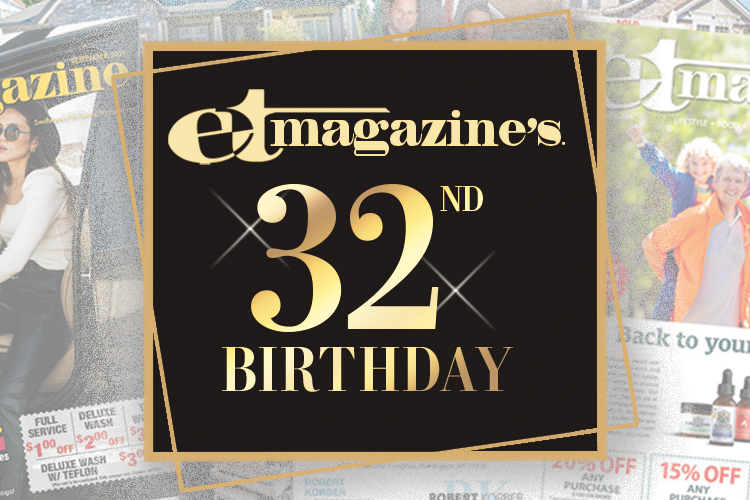 ---
This October marks 32 years of delivering the most informative local direct mail magazine in our market. After publishing for over 3 decades, there is so much to be thankful for. Our ability to evolve stems from the demand and lessons we have learned from the resiliency and lasting friendships we have made with hundreds of small businesses.
From our humble beginnings as a free tv guide picked up at supermarkets, our mission has always been to enhance the "user experience" of our printed magazine. By creating more value for our readers, we have been able to deliver better results for our customers, that entrust us in helping with their marketing needs.
When visiting etweekmedia.com, view our digital editions too, where you'll find an abundance of content. Places to go with things to do, advice columns on fashion, health and wellness, personal development, travel, restaurant reviews and plenty of recipes, are all brought to you by our talented in-house staff and contributing writers.
With Covid far in the distance, ET Magazine is optimistic about the opportunities that stand before us. Video streaming though our digital platform is quickly becoming a part of our services that will increase the awareness of our customers businesses.
By no means are we taking our foot off the print pedal. Traditional media at ET remains an integral part of our customer's marketing plan. ET Magazine's high impact, content driven print media continues to remain a vital source for connecting local merchants with their targeted markets.
Advertising companies that offer digital marketing services alone continue to be challenged to perform for small business. Facebook or Instagram may seem to be the thing to do as a stand alone strategy, but the reality is, they reach only about 3% of the 3-5 square mile radius of a local businesses core market. As a result, the demand for print media at ET Magazine continues to grow. Saturation of local markets with an engaging magazine like ET, has enabled us to remain relevant.
Improving reader engagement has always been the hallmark of our success, providing more  opportunities for local businesses to connect with their targeted audience.
Did you know that small businesses with 10 employees or less represent 80% of the workforce in the United States? Nothing could be more vital to our economy than supporting our local businesses. This is why we ask for you, wherever and whenever you can to shop local. I realize that on-line shopping is a prominent part of our lives, but we should be doing everything we can to shop local first. Give the local store owner the first chance for your business. Generally speaking on-line stores do not make donations to the high schools, local businesses do. On-line businesses do not employ people who need to work close to home, like the college student, single parent or senior citizen. The brick and mortar business is the backbone of our towns, so please give them the first chance to make the sale.
We've had the privilege of working with so many entrepreneurs that are largely responsible for our existence and we thank them for it. To our wonderful contributing writers that have made ET Magazine a go to source, we could not be more grateful for your dedication in making ET what it has become today. To our loyal readers, who have embraced our magazine and continue to express their appreciation by patronizing our advertisers, we are indebted.
Last but not least we are blessed with an incredible team at ET that has worked tirelessly through one of the most challenging periods in our history. Without their dedication and enthusiasm, it would have been impossible to succeed period! Thank you for being a part of our family.
Thank you for allowing us to serve, as we look forward to more exciting new things to come.
God Bless.
Marc Piperno
President ~ ET Magazine
---