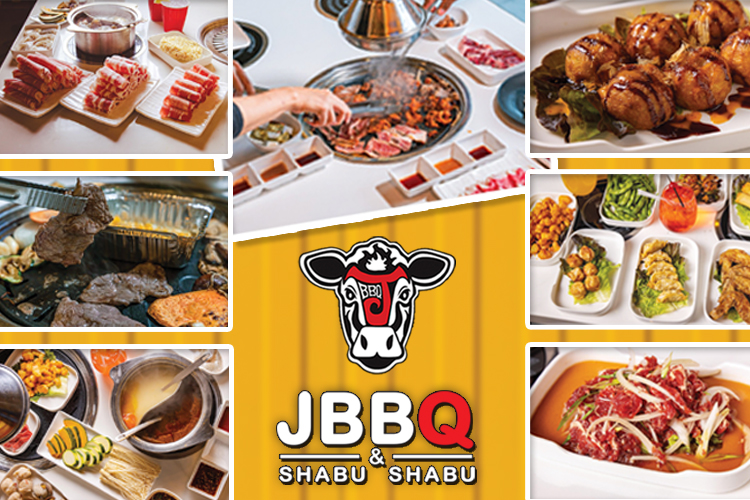 ---
---

|

|

---
---
Commack's Mayfair Shopping Center is the new home of JBBQ & Shabu Shabu – a Japanese BBQ all-you-can-eat, hot-pot style restaurant, which opened its doors over the summer. The name "Shabu Shabu" translates to "swish swish," which refers to the motion of the chopsticks when using the hot-pot cooking method. While many may be familiar with Korean-style BBQ restaurants that have become popular in New York City, Japanese BBQ uses similar methods, but different meats, seasonings, and marinades.
JBBQ & Shabu Shabu in Commack and its sister restaurants in Smithtown and Bay Shore are the only Japanese BBQ restaurants of their kind on Long Island. The menu and interior of the Commack location have been carefully designed to provide an immersive experience for each customer. With bright yellow bathing the interior and today's hits playing, the vibe is contemporary yet casual – somewhere to not just have a meal, but also to hang out and stay a while.
When you sit down for a meal at a hot-pot restaurant like JBBQ, you're in for an interactive dining experience. Many customers are hot-pot first timers when they walk through JBBQ's doors. Therefore, it is the job of the servers to guide you through the process, which requires complete knowledge of the menu and how to properly cook the food. They are trained to taste everything on the menu to give accurate recommendations and teach first-timers how to assess when their food is cooked.
Each order is completely customizable, from the meat chosen, to the variety of sauces at the sauce bar, to the mix-ins. The meat is sliced to order to preserve freshness and flavor. At the sauce bar, you can mix and match sauces to suit your palate. You can choose your own mix-ins, and patrons over 21 can enjoy a drink from the full-service bar, too.
Early reviews since their opening this summer are nothing short of outstanding. Customers praise how knowledgeable the staff is, how rich the food is, and how much fun their hot-pot experience was.
For your next special occasion or casual dinner with friends, you'll surely love your immersive dining experience at JBBQ & Shabu Shabu in Commack.
---
---
COMMACK 

200 Jericho Tpke.

  631.343.7252
Smithtown  41 Rte. 111  631.656.0630  |||   Bayshore  E. Main St.  631.647.7777
---
---