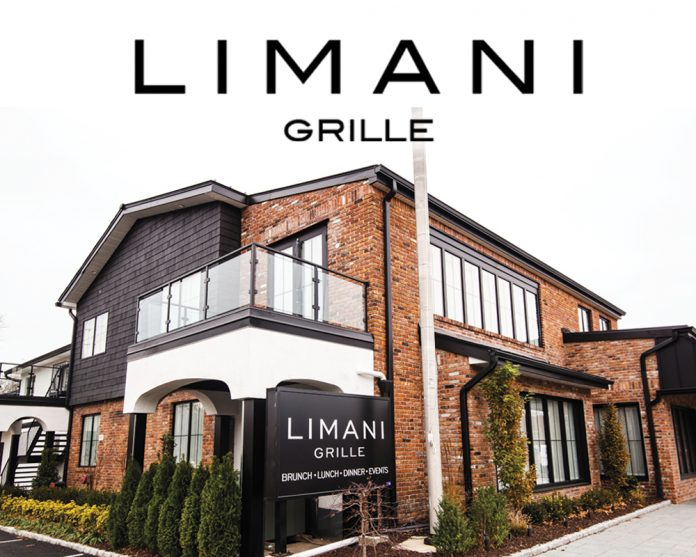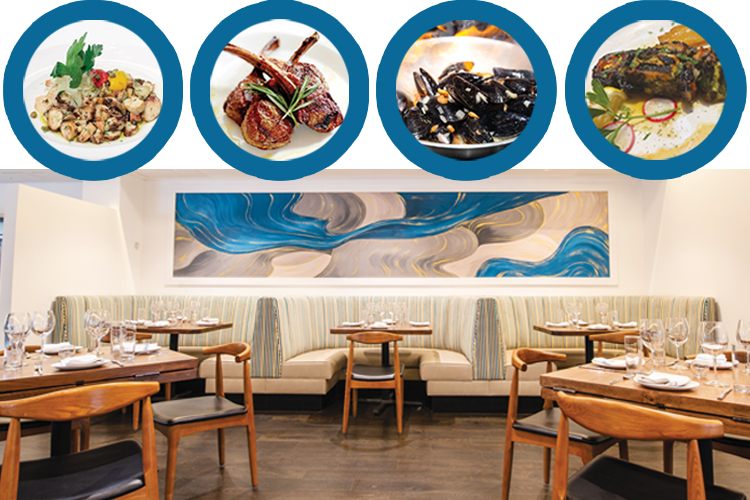 by Marc Piperno
After 40 years of becoming an institution in Commack, The Bonwit Inn has passed the baton to a new world order. Limani Grille, a Mediterranean themed restaurant is no newcomer. With footprints in Manhattan, Roslyn and now Commack, this family-owned business has built a reputation for unsurpassed quality, service with an alluring ambience that makes the experience worth the trip.
Just opening its doors early December, I was excited about the chance to meet with the owners of Limani Grille and learn more about their vision and latest expansion. If you have ever been to Limani of Roslyn, then you already know it is an upscale hot spot and by some measures, above average menu prices. The good news is, Limani Grille of Commack, delivers the same dining experience, but at price points more fitting to Commack and surrounding area.
Though it is evident of the changes that were made to the exterior of the former, Limani Grille, has completely reinvented its interior. A refreshing bright and open space with a lounge that boasts a massive bar of marble, complimented by cocktail tables and comfortable booths, makes the space sophisticated and hip. There is an upper level, perfect for family/corporate gatherings with an adjoining room that can accommodate up to ninety guests for any private affair. The main dining room has an open floor plan, lined with circular booths, with rich wooded floor and tables. Accentuated by soft neon lighting and fireplace delivers a contemporary yet warm setting.
As the owners explain it, the Limani concept is all about providing its patrons with an experience that begins with locally sourced farm products and the freshest seafood brought in from the Mediterranean. To provide customers with Greek hospitality that is both authentic and simplistic in its presentation, has always been the goal.
Yes, Limani Grille is stunning, but for me, it is always about the food. We began with three of their most popular starters, dubbed "Limani Shareables" Octopus; presented thinly sliced, sashimi style, piled atop razor thin ribbons of red onion and capers with olive oil drizzle, had a melt in your mouth quality. Sensational! Limani Chips: paper thin slices of eggplant and zucchini, laced with little hidden gems of lightly fried Grecian cheese. Served with a side of tzatziki for dipping was simply addictive. Tomato Salad; a traditional Greek dish with a medley of ripe vine tomato, bell peppers, onions, cucumber, and feta wedge. Simplistic and fresh!
Following suite were our entrees. Swordfish: three generous skewered cuts of charcoal seared swordfish, accompanied by bell peppers, onions, and tomato. Served with lemon potato wedges is a classic Mediterranean dish and a must try. Lamb Chops: three good sized chops, perfectly grilled to a medium rare. A staple Limani dish high in demand. Limani Grille Burger: with the popularity of burgers, more restaurants are throwing them into the mix. The fanatic that I am, passing up on a good burger is next to impossible. A generous 8 oz. patty chargrilled, smothered in caramelized onions, with sauteed mushrooms, bacon, and white cheddar. Served with large cut fries delivered on its promise. Needed to leave room, so I left half behind, to try yet one more entrée. Filet Mignon Kebabs: tender morsels of beef, with charred exterior was cooked to a prefect medium rare; savory and delicious. Served with pita and tzatziki for dipping suggested that I sandwich the beef in the pita with sauce. Authentically Greek and whimsical.
Dessert selections are plentiful, all of which are made by their on-premises bakers. Here are a few that come highly recommended. Ekmek: a shredded phyllo layered pastry with custard and pistachio whipped cream. Exceptionally light and not overly sweet. Try it, you'll like it! Karidopita: a delightful walnut sponge cake with a dash of cinnamon, cloves and honey syrup was light and flavorful. Though I am not a fan of store-bought yogurt, nothing beats the fresh sweet taste of authenticity. Yaourti; a Greek yogurt with thyme, honey, blueberries, and walnuts was firm and creamy. The perfect palate cleanser and with a cappuccino, nothing could be more gratifying.
Limani Grille also offers three course Prix-Fixe for lunch at $26 and dinner for $32. They are available on specific days, so call and inquire. When this review was prepared, Limani Grille, after 12 months of construction finally opened its doors. With their long history of opening successful restaurants in Manhattan, Nassau County and now in Commack, there is no doubt, this family operated business will continue to deliver a unique Mediterranean dining experience that will appeal to a broad audience of patrons.
1 Vanderbilt Motor Pkwy, Commack NY 11725
631.499.6700
limani.com/new-york.com