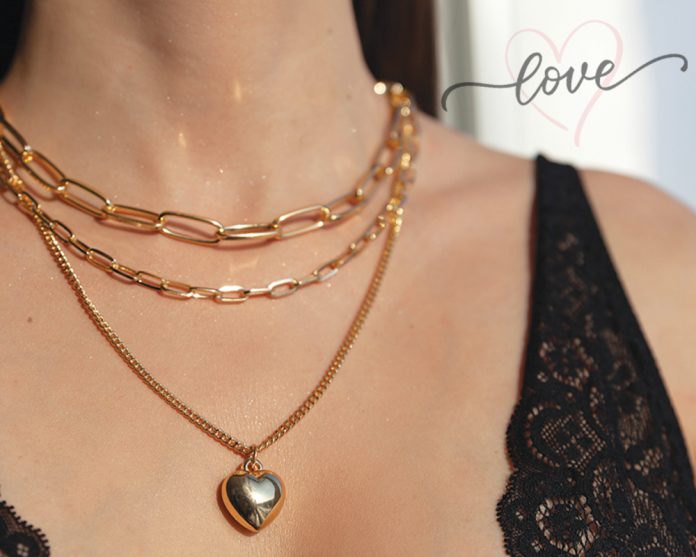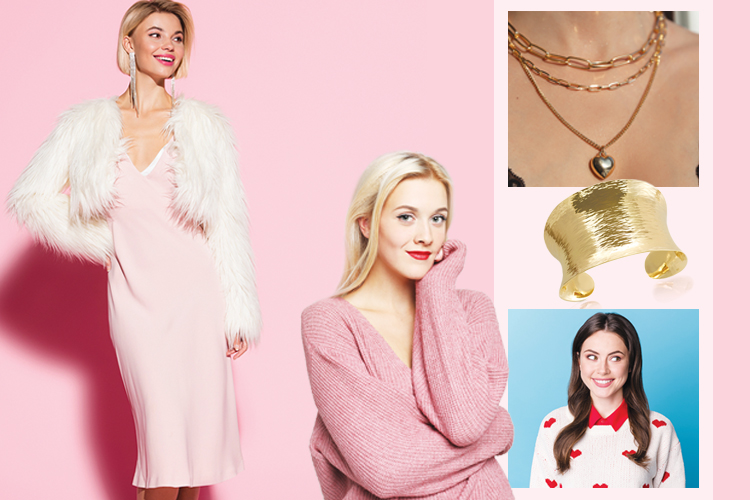 ♥♥♥♥♥♥♥♥♥♥♥♥♥♥♥♥♥♥♥♥♥♥♥♥♥♥♥♥♥♥♥♥♥♥♥♥♥♥♥♥♥♥♥♥♥♥
With the arrival of the new year, the next fun holiday to celebrate is Valentine's Day! A fluffy, romantic festival, Valentine's Day is enjoyed through playful outings with loved ones. You can do an expensive meal or quaint walk with a scenic view; whatever best fits your desires. Either way, Valentine's Day is the perfect opportunity to put together an outfit that will dazzle your partner. Consider some of the suggestions below when picking out your perfect ensemble this year.
Red and pink are the major colors of this holiday. Accents of white, black, and gold are great alternative options that still match the overall color scheme. Finding a way to incorporate one of these colors into your outfit might give you a more festive feel! 
Heart details are another great way to incorporate a holiday element into your outfit. If you are having a quiet night, there are plenty of sweaters with heart patterns or embroideries to consider wearing. Heart necklaces or earrings are another option! A heart-shaped locket for example, or a simple ribbon choker with a heart pendant would be two chic options. On a similar note, the Georgian Lover's Eye is a unique, vintage option. This 18th century, English jewelry trend features wearing a ring or pendant with your lover's eye painted onto the surface. A romantic gesture to dazzle your loved one on Valentine's Day and you get to keep the item!
Needing a new outfit this Valentine's Day is a great excuse to shop the post-winter holiday sales! You can find a beautiful new item heavily discounted. Keep an eye out for eyelet lace and satin, as they are both particularly festive fabrics! If you are thinking of wearing a dress but do not want to go shopping, dig through your closet to see if you have a bubble-hemmed dress from the early 2010s. This trend is set to come back in full force this year. If you were more into bohemian back in the day, handkerchief hems are also back in fashion! Wearing these old hits are a great way to recycle an old dress while still looking trendy. 
For jewelry, something delicate like pearl earrings or something flashy like a cuff bracelet will round off your outfit nicely. Pearl or mother of pearl jewelry will add a flirty shimmer, whereas a cuff bracelet in a bright color or gold will offer a more playful note. If you are attending a fancy event, try long, dangly earrings for easy elegance. 
Whatever you wear this Valentine's Day, make sure it makes you feel beautiful and comfortable. Dress up for the occasion or dress in festive garb. Holidays are meant to be enjoyed!
♥♥♥♥♥♥♥♥♥♥♥♥♥♥♥♥♥♥♥♥♥♥♥♥♥♥♥♥♥♥♥♥♥♥♥♥♥♥♥♥♥♥♥♥♥♥