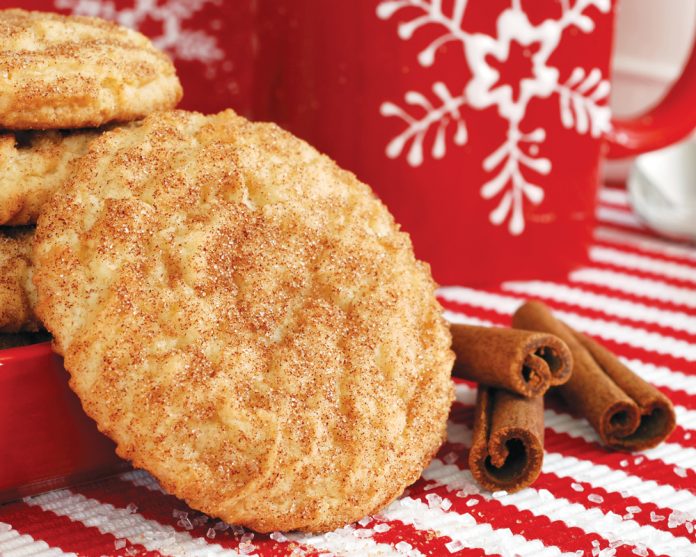 Yield: 24
Baking Temperature: 350 degrees
Baking Time: 15 minutes
Here is What You Need:
2 cups all-purpose flour
1 ¼ teaspoon baking powder
½ teaspoon table salt
½ cup or 1 stick unsalted butter,
at room temperature
¾ cup granulated sugar
2 large eggs at room temperature
1 teaspoon vanilla extract
Topping:
3 tablespoons granulated sugar
½ tablespoon ground cinnamon
Here is How You Do It:
Preheat your oven to 350 degrees. Line two cookie sheets with parchment paper or grease.
In a medium-sized bowl, mix together flour, baking powder, and salt; set aside.
Using an electric mixer on a medium to low setting, in a large bowl, cream butter and sugar together until light and fluffy. Beat in eggs, one at a time, scrapping down the sides of the bowl. Slowly pour in the flour mixture until fully combined.
In a small bowl, combine topping ingredients. Using your hands, roll cookie dough into 1 ½ -inch balls. Roll balls to coat in topping. Place cookies on prepared cookie sheet about 2 inches apart. Bake in the oven for 15 minutes, or until lightly golden-brown at the edges. Cool for 5 minutes before transferring to cool on a wire rack. Store in an airtight container for 7 days, if they aren't all gone by then!