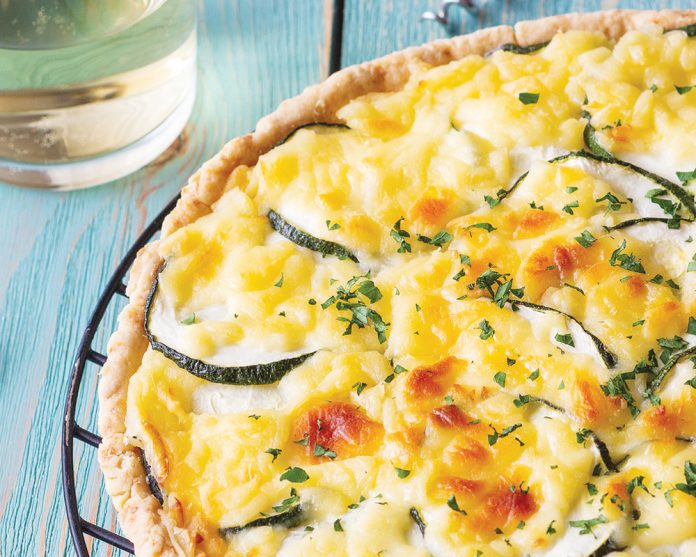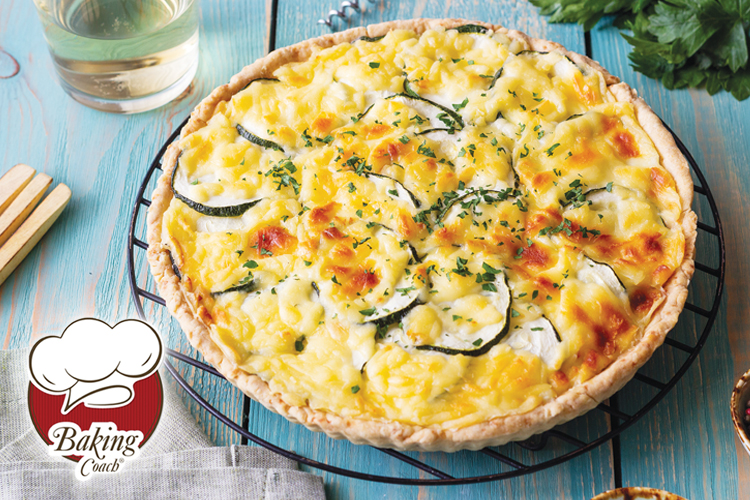 ---
---
HERE IS WHAT YOU NEED :
1 cup all-purpose flour
1 ½ teaspoon baking powder
½ teaspoon salt
1 tablespoon vegetable shortening or butter
1 large zucchini diced, unpeeled zucchini
1 large onion, chopped
1/2 cup grated Parmesan cheese
1/2 cup grated cheddar cheese
1/2 cup salad oil
4 eggs, beaten
1/2 to 1 teaspoon parsley
Dash of salt and pepper
HERE IS HOW YOU DO IT :
Grease 9-inch round deep dish pan or 9 x 9 square pan; set aside. Pre- heat oven to 350 degrees.
In a large bowl, combine flour, baking powder and salt. Using your finger tips or a fork; work in the vegetable shortening or butter until combined. Add in remaining ingredients; stir until fully- incorporated and pour into the prepared pan.
Bake for 40 minutes or until lightly golden-brown. Cool for 20 minutes before serving and place any remaining zucchini pie in the fridge uncovered until it reaches under 41 degrees; store in an airtight container.
---
---