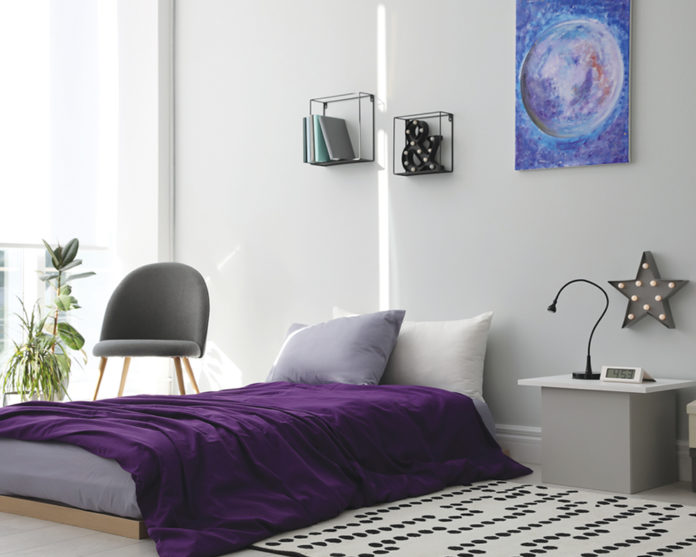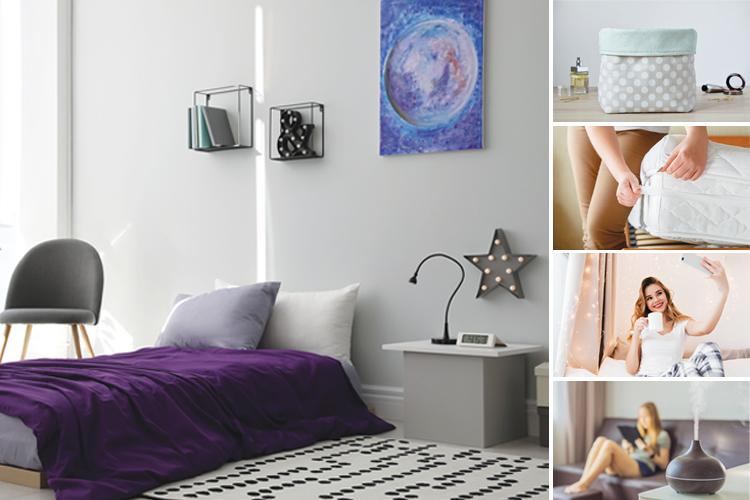 Due to COVID-19, classes of college students will be moving into dorms for the first time this fall. For new dormers, it is crucial to set up an environment you will feel comfortable in. Space is limited, and the bare bones of your room may often feel drab, but a few tricks can spruce up your dorm in no time!
     When you first get to your dorm, be prepared to clean! The room will be dusty after having been vacant. Bleach wipes, Windex, and Swiffer will scrub the space and let you start fresh.
     Your bed is going to be the single most important piece of your dorm. Mattresses are often old and worn out, but a mattress pad will cushion and protect your back. Fill the area under your bed with organizer bins. Collapsible, fabric bins are inexpensive, easily transportable, and perfect for storage. Door hooks are another essential! Hooks will afford you extra closet space, as you'll have designated space to hang towels, bathrobes, coats, and book bags. Space is scarce in these rooms, so it is up to you to make the most of what you have.
     If college means moving someplace with nasty winters, consider a rug. Dorm floors are unforgiving in the cold months, but a fluffy rug will protect your feet in the mornings. Rugs come in a variety of bright colors, and in woven, intricate patterns that will liven up your room.
Rough mornings are made worse by a lack of caffeine. Invest in a single-cup Keurig or electric kettle to save you from that dreaded 8 am class.
     To open up your space, mirrors and lights will create an illusion of depth. Most dorms do not have any significant mirrors; bringing a full-length mirror will allow you to check your outfit. Fairy, LED, and string lights have long been popular in college dorms. They add an aesthetic value for a low cost. Lining the edges of your ceiling will open the room up and add a literal glow.
     Ugly walls are an unfortunate reality of college dorms. Thankfully, there are plenty of ways to combat hideous plaster and cinderblock. Amazon and Etsy are well-stocked with gorgeous and inexpensive tapestries. Posters of your favorite movies and bands go on easy with Command Strips (a dorm essential!). Rather than taking up precious desk space, display beloved photos on the walls. Pinterest has countless photo-wall patterns to take inspiration from.
     Due to fire hazards, most colleges do not allow candles or incense in dorms. Even worse, dorm rooms get stale and stuffy fast. For a quick fix, room spray will freshen any space up. Bath and Body Works sells small bottles for cheap, and the aromatherapy scents are perfect for stressful midterm and finals weeks. For long-term solutions, diffuser sticks last seemingly forever and are readily available on Amazon and Sephora!
     Moving into a dorm for the first time can be daunting, but the most important thing to remember is: make the space yours, rather than trendy. Seek out comfort and functionality with a sprinkle of pizazz!