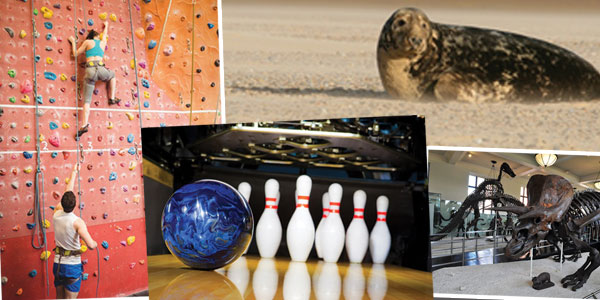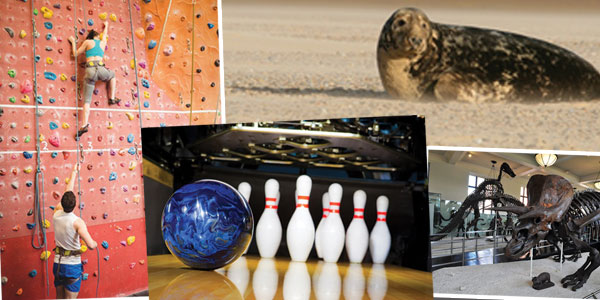 Kathy Horowitz facilitates a monthly women's writer's group at the Life Center in Huntington. Her work has appeared in The Long Islander, Long Island Woman, Calyx, Blue Unicorn, and is forthcoming in Seventh Quarry. She recently self-published a collection of poems and completed the 50,000-word novel-writing challenge during November's NaNoWriMo. Kathy offers freelance writing, editing, and proofreading services (kahorowitz@gmail.com)
www.kathyhorowitz.com.
There's no better time than Valentine's Day/weekend to plan a healthy activity with your loved one. But before you venture out for that romantic dinner, here are five healthy picks:
• Seal Watching, Jones Beach (516-780-3295). There's a designated Harbor Seal Watch Spot at Jones Beach. Park in Field 10 (no fee) and walk down to the beach and keep your eyes open. Sighting seals bobbing up and down in in the water will pleasantly surprise you. The Theodore Roosevelt Nature Center also offers guided seal walks there for a fee of $4.
• Do a Manhattan museum "crawl." Visit The Paley Center for Media (formerly The Museum of Radio and Television), which is dedicated to audio-visual artifacts with a collection of over 150,000 TV/radio programs and advertisements (www.paleycenter.org). Or visit The American Museum of Natural History (www.amnh.org) where you can explore Cuba's extraordinary biodiversity and unique culture through immersive exhibits; visit the Butterfly Conservatory, or the Wonders of the Arctic, which tells the story of survival.
• Island Rock, 60 Skyline Drive, Plainview (www.islandrock.net). Bring the outdoors inside by challenging one another to this unique rock-climbing gym with over 100 routes, which includes walls, rappel tower, crack climbs, and bouldering cave. Don't forget to check Groupon for discounts.
• Bowlmor Lanes, Melville. Touted by the Melville Chamber of Commerce as the "best kept secret on LI for bowling entertainment," Bowlmor turns America's favorite pastime into a high-end, high-energy activity with 47 lanes and an arcade, which includes classic table games. Also known for their inventive menu and cocktails. (www.bowlmor.com/melville).
• First Glass Wine Tours. If you want to relax after a day of hiking or other activity, you and your partner can bring your own snacks, appetizers and lunch if you choose. A professional Chauffer will graciously assist all your needs at each location. This Classic Package includes a luxury limousine/bus transportation (including bottled water and ice); personally planned itinerary for visiting 3 wineries; live music and dancing; and best of all, 6 hours of relaxation, enjoyment, and new memories made by you and your loved one. Visit the website for packages and fees.
(info@firstglasswinetours.com)
Whatever you and your sweetheart do this Valentine's Day, remember that it is a good time to reconnect with one another and perhaps to even start a new tradition!
Happy Valentine's Day!