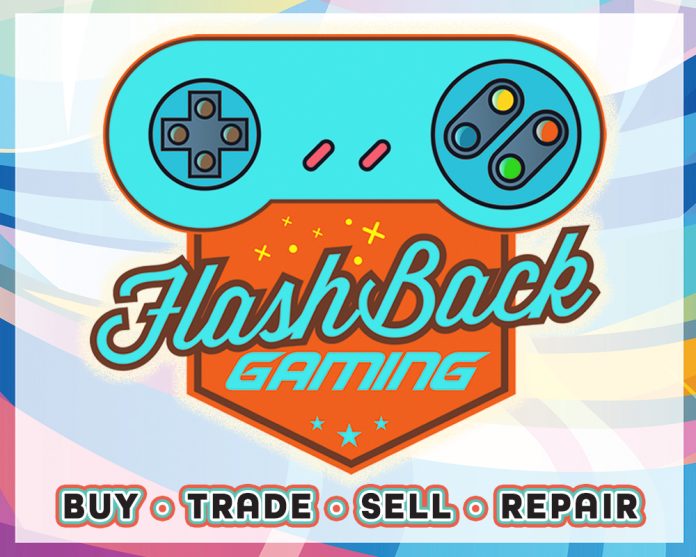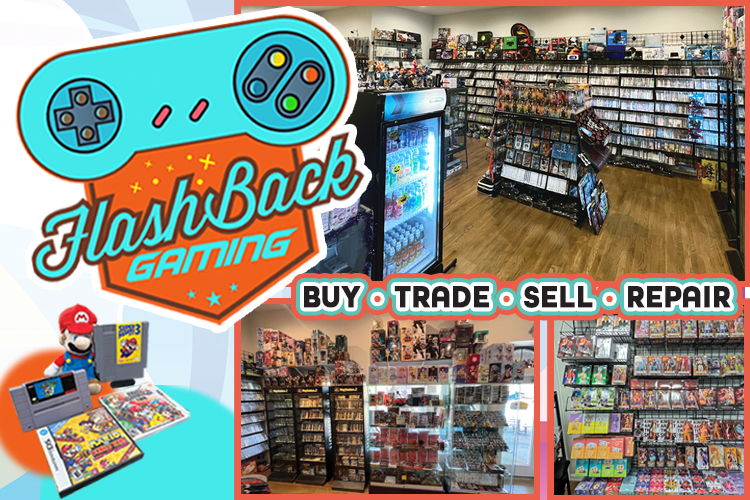 ---
---
Christina and Alex Flores, husband-and-wife duo and owners of Flashback Gaming, have found a home for themselves in East Northport. Flashback Gaming is a video game store whose inventory ranges from retro to modern games and consoles, from Atari to PlayStation. They also sell merchandise like anime figures and offer in-house repairs on games and consoles.
The idea to open a video game store sparked when Brentwood natives Alex and Christina moved in together and combined their respective game collections. With plenty of duplicates in their newly combined inventory, they decided to turn their shared passion into a business and sell their refurbished extras. Flashback Gaming opened its doors in East Northport four years ago, having just celebrated their anniversary in October.
Throughout ET's conversation with Alex and Christina, it became clear that the passion they have for gaming is essential to doing their job well and explains why they receive such high praise in their online reviews. Between their inventory of retro games and consoles, and the repairs that they do on-site, it's imperative that they have a vast knowledge of how different gaming systems work in order to provide the best service to their customers.
With various ways in which they have gotten involved in the community, Christina and Alex have truly carved a niche for themselves in East Northport. They've contributed to school and church fundraisers over the years. Perhaps most meaningful are the connections that they share with their customers. They say that their favorite part of operating a business in East Northport is the people. The relationships they have created in terms of teaching their customers about video games has made their work fun and rewarding.
Flashback's friendly, caring, and knowledgeable staff explain their stellar online reviews. As a video game store, Flashback naturally sees many young people walk through their doors, so much so that when their parents come in to shop for birthdays and holidays, they can tell who the parents are based on the products they inquire about. Overall, Christina aims to create an easy-going environment where her customers are treated how she would want to be treated.
Follow Flashback Gaming on Facebook and Instagram for inventory updates, and watch for their upcoming Black Friday Sale, where they'll be doing raffles and giveaways. Whether it's for you or the gamer in your life, be sure to pay a visit to Flashback Gaming of East Northport for all your video game needs and top-tier customer service.