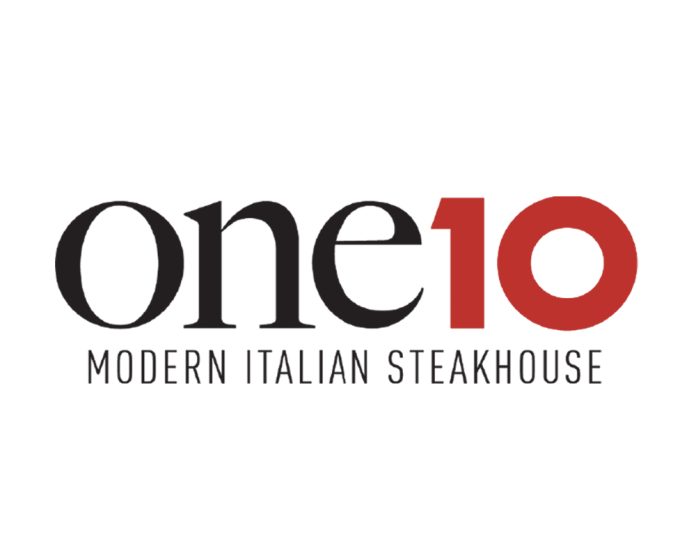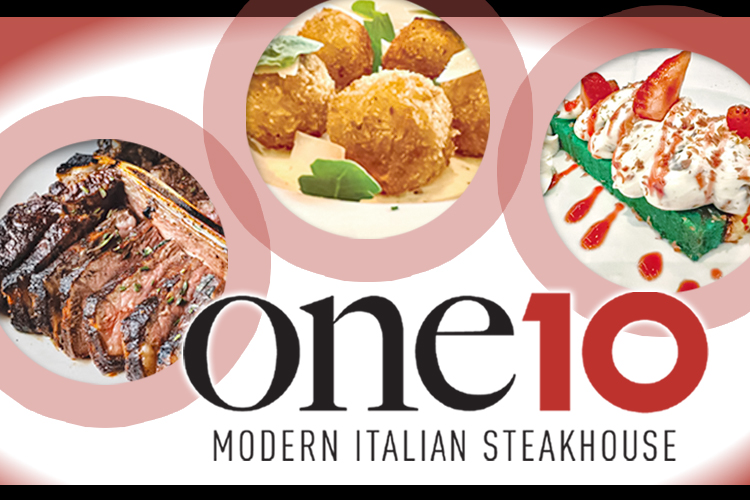 Unlike anything I have seen this side of Florence, Italy, One10 Modern Italian Steakhouse delivers a new twist on some Old World classics. Upon entering the premises you will be overwhelmed with its dramatic contemporary 14,000 square foot space. The M BAR, unique to One10 caters to the sophisticated diner that is passionate about their mozzarella. It's an experience where patrons relax with a cocktail while they watch an artisan staff create customized collections of cured meats, cheeses and vegetables. A wonderful concept for a light dinner or quick bite in a casual setting.
---
We began our dining journey with some apps; Arancini Rice Balls; The epitome of southern Italian street food was delightful. Five mini risotto balls, fried till golden brown, placed on top of a gorgonzola sauce. Very crispy, yet moist within was excellent.
---
The Wedge; Baby garden heart iceberg, sieved egg yolk, bacon lardons, pickled onion, olive oil cured heirloom tomato in a gorgonzola dressing. Presented as two mini wedges was slightly more delicate than the old-school steakhouse kind were just enough for two.
---
Ricotta al Tartufo; A mound of ricotta cheese, dressed with marcona almonds, wild flower honey and shaved truffle. Served with crostini had the perfect balance of savory and sweet.
---
Before the main course, I asked our server if we could share a bowl of Cacio e Pepe. Though not on the menu, I was thrilled that the chef was able to provide us with an appetizer size portion. A spaghetti pasta with Pecorino Romano cheese and black pepper, so simple, yet still an Old World traditional favorite.
---
Porterhouse Fiorentina; Inspired by the Florence Tuscany region, One10 stays true to its form. Thick-cut, 45 day dry-aged Porterhouse steak for 2, at what appeared appeared to be at around 40 oz. was beautifully presented sliced with a charred exterior. From the first bite to the last was tender and juicy, a perfect medium rare.
---
Sides included; Roasted Mushrooms in a garlic herb butter sauce and a creamed spinach that was surprisingly light matched perfectly.
---
For the finale, an Italian Rainbow Cookie Cake was on special this evening. A moist almond rainbow sponge cake with raspberry drizzle, topped with a generous cap of cannoli cream, then garnished with sliced strawberries was sensational. Cappuccino in hand, made for a perfect ending to a wonderful dining experience.
---
One10 Modern Italian Steakhouse opened early January 2020. What followed suit just two months later, came one of the most challenging periods in the history of the hospitality industry.
---
Here we are, over 3 1/2 years since the pandemic and One10 Modern Italian Steakhouse is bustling. A tribute to the stellar reputation and strength of an industry legend, Anthony Scotto.