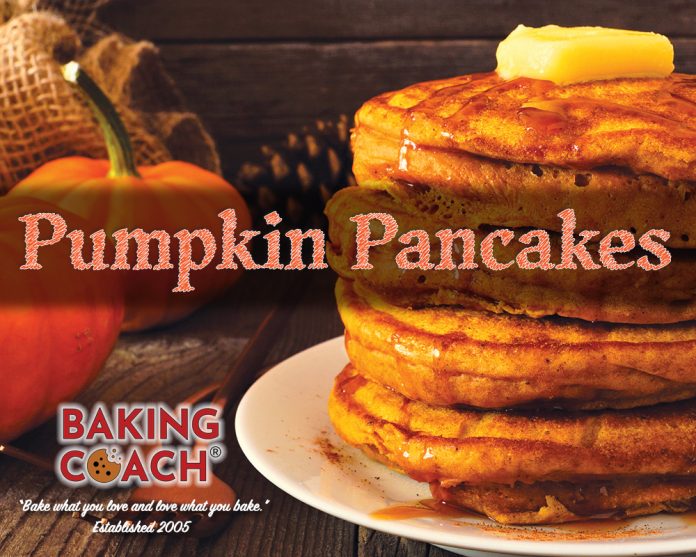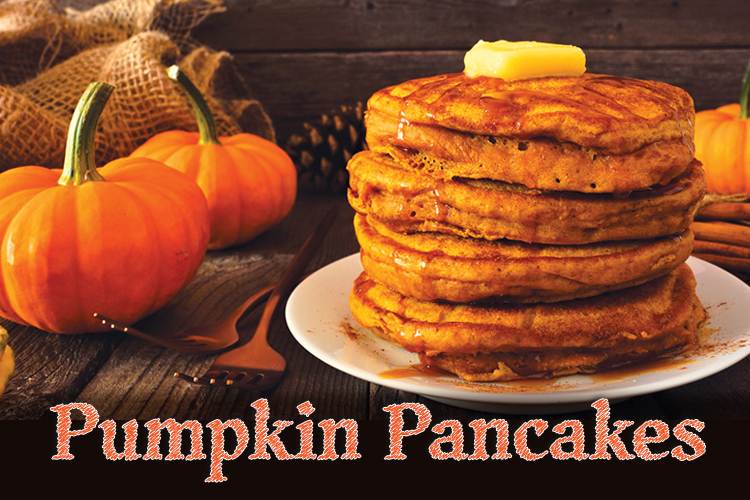 ---
Servings 6 Time: 30 minutes  ~  Yield: 12 – 4-inch pancakes
---
HERE IS WHAT YOU NEED :
2 cups all-purpose flour
3 tablespoons brown sugar
2 teaspoons baking powder
1½ teaspoons ground cinnamon
1 teaspoon baking soda
½ teaspoon ground ginger
1/2 teaspoon salt
¼ teaspoon ground nutmeg
1½ cups milk
1 cup pumpkin puree
1 egg
2 tablespoons vegetable oil
HERE IS HOW YOU DO IT :
Combine the flour, brown sugar, baking powder, cinnamon, baking soda, ginger, salt and nutmeg in a medium-size bowl. Set aside.
In a large separate bowl, slowly mix with a whisk or rubber spatula the milk, pumpkin, eggs and oil. Slowly stir dry ingredients into the pumpkin mixture until smooth, but do not over mix.
Heat a lightly oiled griddle or frying pan over medium high heat.
Pour or scoop the batter onto the griddle, using approximately 1/4 cup for each pancake. Brown on both sides and serve hot.
---