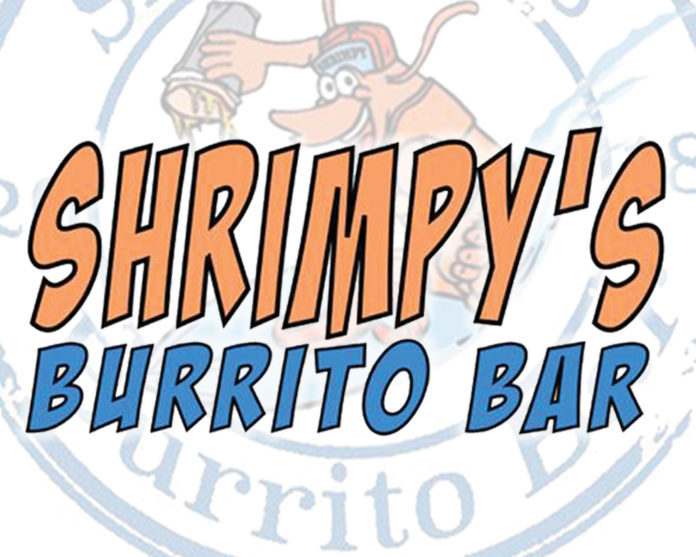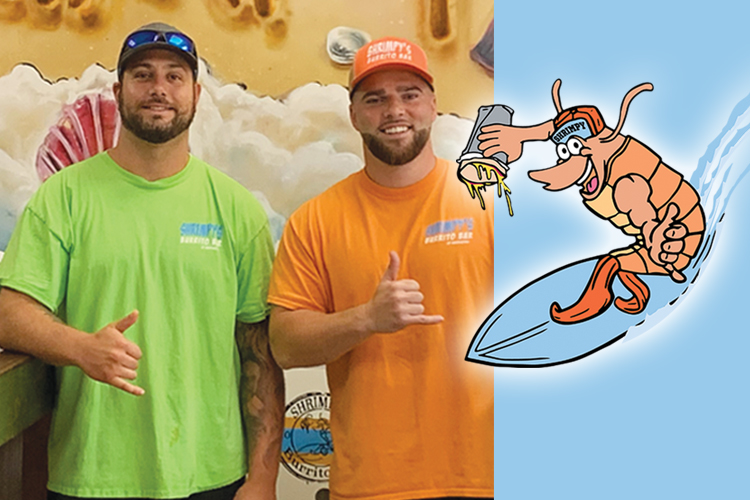 Roughly 3 years ago two long-time friends Ryan DiPaola and John Nasta Jr. had a vision to bring something new and different to the food scene. Inspired by their own personal experiences of traveling along the Pacific Coast Highway in California, Shrimpy's Burrito Bar was born.
Opening in Massapequa Park in 2018, Shrimpy's became an immediate success, spawning a second location right here in Huntington. For me, the intrigued was immediate and prompted me to stop in for lunch. Impressed with their business model, I was happy to get the chance to speak with Ryan and learn more about their success. From what Ryan explained to me, there is nothing they have not done in the hospitality business. From bussing tables to management, the partners have developed a well-rounded foundation that has set the mark for Shrimpy's growth and expansion.
As Ryan explains it "To survive and thrive, you have to bring the consumer something that is unique." Shrimpy's Tex-Mex beach themed vibe with its' high top communal wooded tables will make you feel like you just rolled in a California surfer's haunt.
You will find their menu to be diverse, that will keep you coming back for more. Then again, there are some popular items that you just may find addictive.  From hearty Burritos to cool salads, there is something for everyone. Here are just a few we recommend; "The Shrimpy Taco – Both hard and soft shell with grilled shrimp, cheese, guacamole, mango and pineapple salsa served with their special shrimpy sauce. "The Strong Island Burrito" – A two fisted steak and shrimp combo with seasoned rice, stuffed pepper and onions, corn salsa, Monterey jack/cheddar cheese, guacamole, and sour cream. My personal favorite, "The Fire Mexican Salad" – A generous size portion of mixed greens, ground beef, shredded Monterey jack/cheddar cheese, pico de gallo, sliced avocado, black beans, crushed tortilla chip with a refreshing cilantro dressing. Shrimpy's carries a great selection of locally brewed beers, homemade margaritas, sangria with a wide variety of fountain drinks too!
The Shrimpy's Burrito Bar philosophy for success has always been founded on delivering the freshest and most flavorful food, all made to order. As owners Ryan and John put it, "in the food business, you only get one chance to get it right and this is something we take great pride in". As someone who has frequent Shrimpy's and has worked with thousands of small businesses over 3 decades, there is no doubt that these forward-thinking business owners will be taking their Shrimpy's biz to bigger and better places for many years to come.