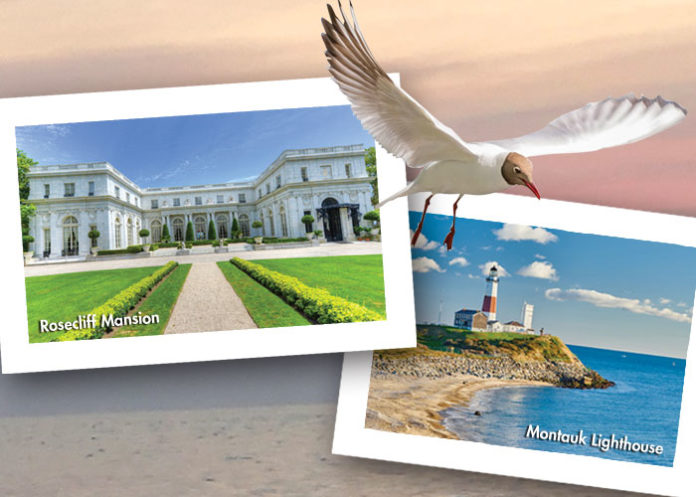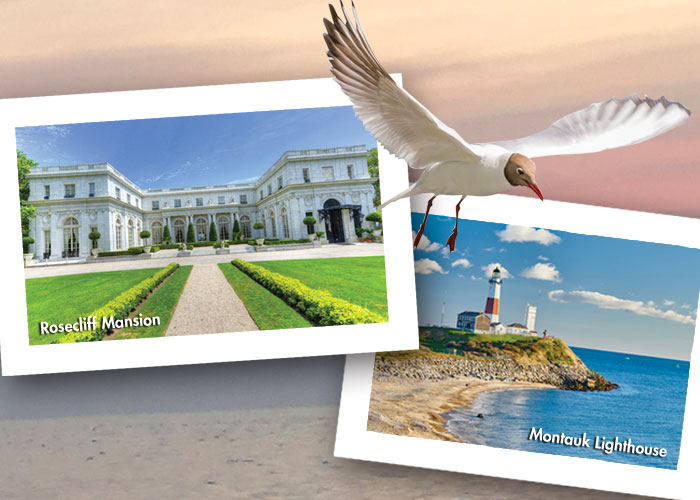 by Katherine Andrianas

Newport, Rhode Island
Named as the best walking city in the US by Conde Nast Traveler, Newport has become a very popular summer travel spot. Filled with restaurants, fun attractions and places to stay, this "City by the Sea" is known for having a lively downtown scene and bustling harbor. History buffs can appreciate the towns classic colonial architecture and breathtaking New England landscapes which date all the way back to the Guilded Age Era. Between the lavish mansions, 3.5-mile cliff walk, Museum of American Illustration and International Tennis Hall of Fame, there's an endless number of things to see and do here.

Block Island, Rhode Island
Thirteen miles off the coast of Rhode Island and only accessible by boat or plane, you'll find Block Island. With its Victorian charm, it has so much to offer including unique boutiques, galleries, places to eat and nightlife. You can simply laze on the beach, hike the 150-foot Mohegan Bluffs, go horseback riding or enjoy 360-degree island views from the Southeast Lighthouse. For a good meal out, some popular local restaurants to try are: The Oar, Ballards and Beachead.

Greenport, New York
You don't have to go very far to get away. This century old fishing village fills with weekenders who've come by car, boat, train and bus. It's antique carousel, abundance of farm-to-table restaurants, shops, wineries, and roads to stroll along, make it one of the most charming and historic communities on the East End. Craving a good bite? A few remarkable places to dine at are: 1943 Pizza Bar, Lucharitos Mexican Restaurant and Porto Bello. To experience Greenport's nightlife, the casual yet chic American Beech, and recently renovated, Claudio's, are popular spots.

Montauk, New York
When you hit the eastern most part of the South Fork, you've reached "The End." For boaters and non-boaters alike, staying at Gurney's Resorts is paradise in itself with two pools (indoor & outdoor), private beach access, watersport rentals and mid-century modern dining. For the true Montauk experience, go hiking at Montauk State Park's nature preserve, horseback ride along the beautiful coastline, or tour the Montauk Lighthouse. Also, check out Navy Beach, Montauk's favorite beachfront restaurant, or cross the Montauk Brewing Company off your brewery bucket list.

Cape May, New Jersey
This year-round destination attracts everyone from families and couples to photographers, artists, and nature enthusiasts. If you're looking to relax on the beach, do some boutique shopping or dine out for a delicious meal, here's the place. Even on the rainiest of days, Cape May provides just as many indoor activities as they do outdoor. So, whether you want to bike along Beach Avenue, go on a food tour, enjoy tastings at the local brewery or pamper yourself at the day spa- that's up to you.

Cape Cod, Massachusetts
Cape Cod has so much to offer with its beautiful sandy beaches, fresh water kettle ponds, killer seafood, wildlife sanctuaries and fine dining.
Whether it means getting around by boat, bike or foot, there are hidden gems in every which way. To keep the kids busy, the Woods Hole Science
Aquarium and Skull Island Sports World recreation center are great places to visit. You can also opt to explore the Heritage Museums and gardens or view the lunar landscapes of the dunes on a guided tour.

Mystic­­, Connecticut
Halfway between New York and Boston is this quaint little seaport village called Mystic. In downtown Mystic, colorful mom and pop shops and eateries line the streets. Between the Mystic Aquarium, Museum of Art and laid back atmosphere, it's the perfect little getaway. Planning to bring the kids? There's nothing they won't love about being able to see, touch and climb aboard tall ships at the Mystic Seaport Museum. And, by the time you leave you'll have earned your sea legs and tasted some of the best clam chowder!

Ocean City, Maryland
Named Top Ten Beaches in the nation, if you have yet to visit Ocean City, now's the time. You can walk the 3-mile boardwalk, indulge in culinary bites, rent water toys, shop and get in touch with nature at the Assateague State Park. Overwhelmed by the many options? Check out Ocean City's free weekly events happening throughout the year (family beach Olympics, sundaes in the park, movies on the beach, etc.). So, whether you have kids or you're just a kid at heart, between the nightlife, exquisite food, live entertainment and amusement parks, there's nothing more fun than visiting Ocean City.