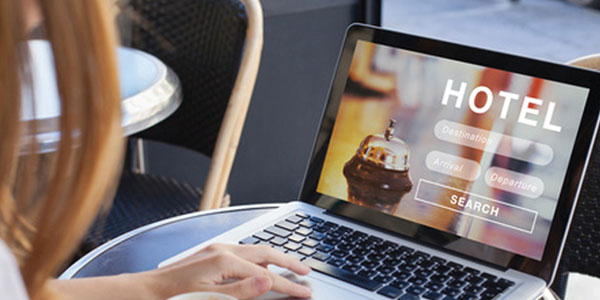 Yvonne Bonasera holds a Bachelors degree in International Business from LIU and JCU in Rome, Italy. In addition to being the Director of Operations at LICC, she is a travel consultant/ blogger and teaches Italian. Yvonne has visited over 30 countries across 5 continents. She can be reached at ymbtravel.com.

If traveling more is on your resolution list, there are many affordable ways to do so. Without being a travel agent, a "points" guru or breaking the bank, it's possible to see the world. Some of my favorite vacations include trips to Singapore, Italy, Mexico and Ecuador. All were booked between $600-700 per person, which included round trip flights and hotel (3 stars or higher). Next month is a trip to Bali! A 5 star resort and flight ran just over $1,000.

Apps
There are a few apps that have been instrumental in travel planning: Skyscanner, Kayak, Google Flights (website) and Expedia. While it takes some time and effort, searching across these platforms simultaneously provides insight to travel trends. Often, these sites recommend alternate travel dates (+/- a few days), nearby airports or include stopovers to make the cost of the flight more reasonable.

Set Travel Alerts
Set personalized parameters to receive notifications when flights drop below specific dollar amounts during a period of time. Some deals are offered exclusively through airline websites, so subscribe to their newsletters. Unless you travel often for business, there's no need to be loyal to any certain airline. Just choose based on price.

Simple Accommodations
Select something clean, comfortable and in a good location. Save on lodging to have more spending money for experiences. When choosing accommodations, do research. Trust reviews, but take it with a grain of salt. Realize not everyone has the same travel style. When traveling, flexibility is key. Some countries may not have the same comforts as home (this is part of the experience). The best are Airbnb, booking.com and hotelstonight.com (for last minute travel plans). AirBnb is most often cheaper than booking hotels. It also provides a more authentic opportunity to live like the locals. Buy some local, fresh ingredients and make some of your own meals to save money.

Six Month Rule
Start planning your trip a minimum of six months in advance. The summer months and school breaks are very expensive to travel, not to mention full of crowds. When possible, travel in late fall, winter and early spring to beat the crowds. The temperature is more mild, but don't let that stop you.

City Stays
While two weeks in the Amalfi Coast is preferred, sometimes there's only time for a four day weekend in Italy. Yes, really! Long weekends or city stays are popular for people and families who don't have a lot of time. It's entirely possible to visit a city in a long weekend, with enough time to explore & check off all the attractions you came to see.