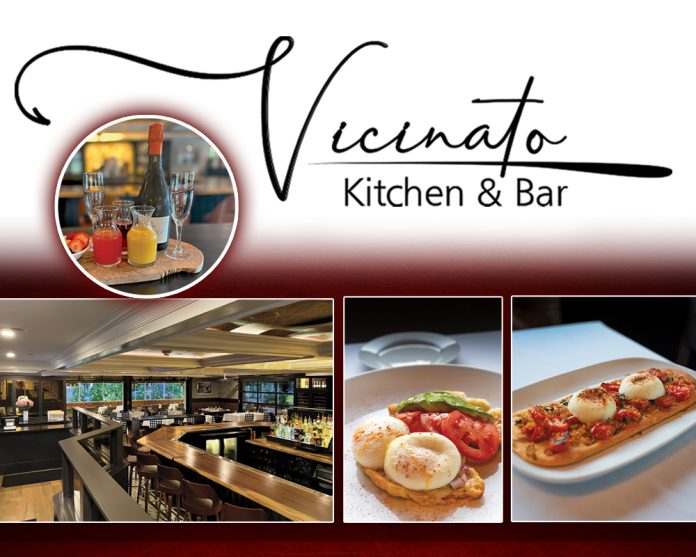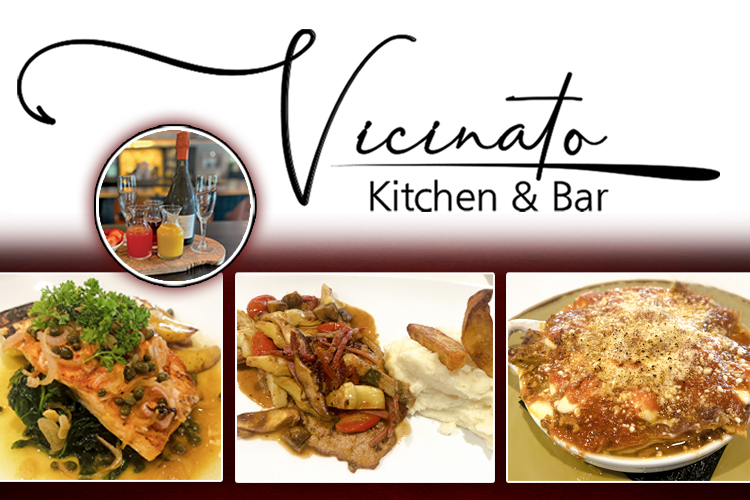 ---
New to the Hauppauge area is a restaurant whose name signifies a place where friends and family gather in the neighborhood for memorable times around the dinner table. An inspiration that has set the tone for the kind of menu that Vicinato has created, filled with authentic and original Italian dishes.
The executive Chef Mario Maligieri, who migrated from Naples, Italy is responsible for the unique creations found at Vicinato Kitchen and Bar.
Formerly known as Gusto Osteria, Vicinato is now under new management. As explained to me by the general manager, their mission is to maintain the highest quality ingredients while creating the most delicious food for their guests in a casual, yet upscale setting.
Vicinato's wine selection is impressive, highlighting some of the finest wines this side of Tuscany. Speaking of grapes, what goes better with your vino than their artfully crafted Italian Board; an assortment of Italian cured meats and cheeses with fig jam, olives, fruits, and nuts. Pick a little, sip a little. A wonderful starter to share.
A clever take on eggplant parm was the Parmigiani Di Zucchini; presented in a crock, thinly sliced, lightly breaded zucchini in a pomodoro sauce with small bite size pieces of mozzarella was incredibly flavorful. My only critique is that it is so delicious it should be an entree. Problem solved. Next time, order two!
After hearing so much about Chef Mario's pasta, we had to go in before getting our entrees. Closest to his heart is his Casarecce Norma. Freshly made rigatoni pasta, mixed with eggplant, chopped tomato, and garlic, then finished off with grated ricotta in a light tomato sauce. An old-world rustic dish that chef Mario is most proud of, and it shows. Delizioso!
For our mains we shared a few dishes. The Vitello Settecolli (Scaloppini) is not something I typically order, but our server was so enthusiastic about it that we decided to try it. Thinly sliced, delicate medallions of veal seemed to melt in my mouth. Presented with artichokes, mushrooms and prosciutto in a white wine was light and not overwhelming. Accompanied by a side of lightly seasoned mashed potatoes, the chef allows the true flavors of the veal to come through.
I have never had Arctic Char before, but since I am a salmon lover, we tried their Salmerino Alpino. Pan seared, lemon, capers, spinach, and fingerling potatoes were packed with flavor. A firm and sweet tasting fish I highly recommend. Accompany with sides of their trio mushrooms and asparagus and you are all set.
A must try is their Deconstructed Cannoli – Broken cannoli shells lay atop the creamiest and most decadent cannoli cream you could dream of. Laced with micro-size apricot slices then finished with powdered sugar. Heaven in a plate.
Vicinato is a feel-good place. Its open floor concept with a private dining section makes for a perfect setting for an intimate dining experience.
---