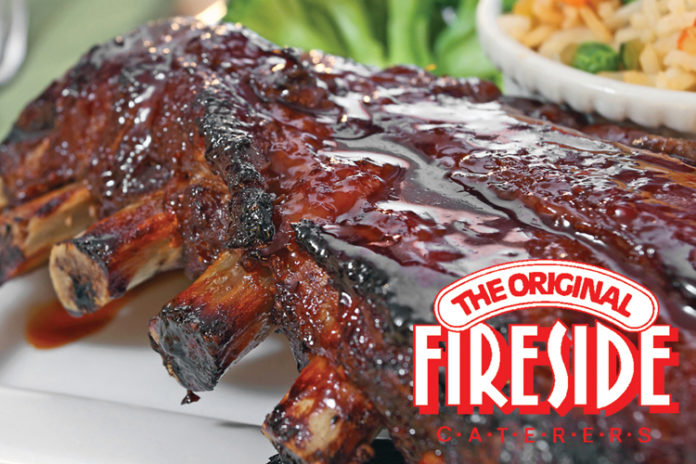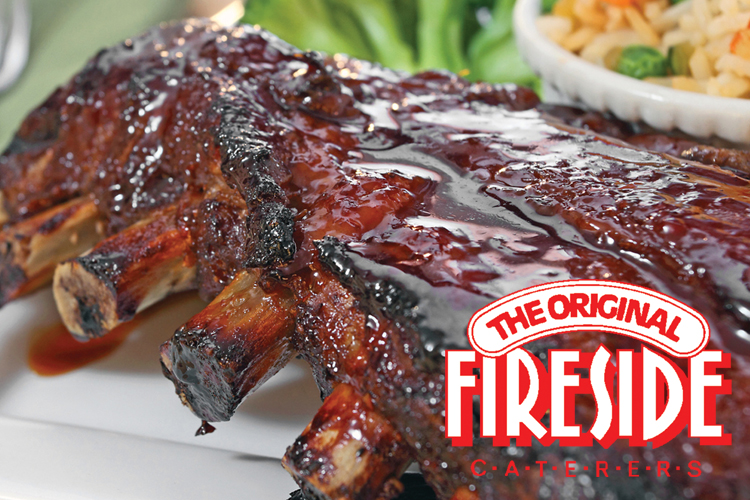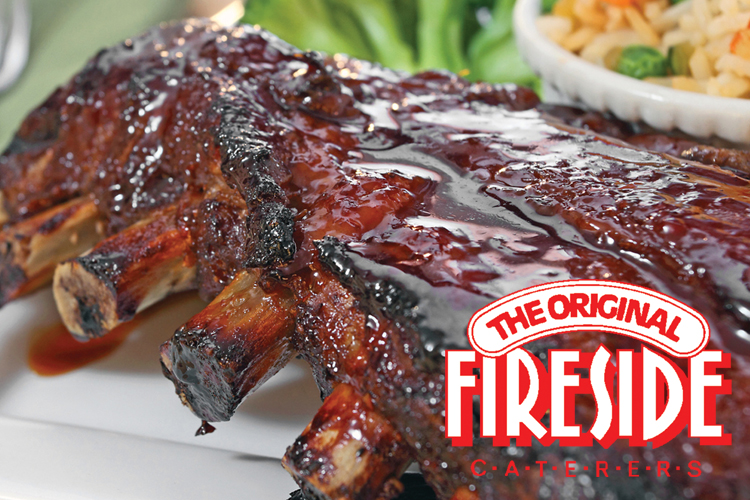 by Marc Piperno
For over 40 years, Fireside Caterers brand has been synonymous with service and quality that transcends traditional delicatessen fare.
Known for their quick to-go lunches and dinners, their unique presentation of comfort food will keep you coming back for more. As you enter this nonconventional deli, you'll find an endless selection of ready-to-go salads, soups, wraps and a whole lot more. Their hot table has Fireside's signature, succulent, fall off the bone barbecue ribs, chicken and just about every side you can think of to go along.
Of course, the professional staff at Fireside Caterers will custom make any kind of meal to your liking.
Fireside Deli offers more than a dozen different to-go packages. From their hot open-flame rotisserie chicken, to their fried shrimp & flounder or famous St. Louis style BBQ ribs, Fireside's reputation has always been to deliver the kind of food that we all love to indulge in.
Providing individual servings and feasts for the whole family to enjoy, Fireside will not disappoint. Dinners also include a choice of over a dozen homemade side dishes that will compliment whatever package you choose.
Popular favorites customers can't seem to get enough of is their large bbq basket for only $29.99. Included is their 16 pc. rotisserie chicken – 2 large sides that feeds 5-6 hungry family members. From chicken, ribs, shrimp and fish, there isn't anything these guys can not do to provide you and your guests with a memorable meal, all at a fraction of what it would cost to go out to a restaurant.
Did I mention their catering capabilities? Everything imaginable can be found on their elaborate catering menu. Whether it be serving up their hometown barbecue flavors, or providing for elegant affairs, Fireside offers sumptuous goodies you won't find at most cocktail hours. Catering hot and cold buffets to themed events Italian style, your next affair with Fireside is only limited by your imagination.
For four decades, Fireside Caterers has provided it's loyal patrons with a full spectrum of foods that is unmatched by any other traditional deli. Stop in for a quick lunch, pick up a family package for dinner and you'll soon realize why they should be considered when catering your next big event.
With Thanksgiving right around the corner, Fireside Caterers can provide your family a bountiful holiday dinner they have come to expect.
For more information on how Fireside Caters can be of service to you and your guests, call 631- 351-1400.
120 W Jericho Turnpike, Huntington Station, NY 11746